Unilever, the Anglo-Dutch consumer giant behind Dove soap, Flora margarine and Marmite, has rebuffed a NZ$198bn (£115bn) plus takeover approach from US rival Kraft Heinz.
In what would be the biggest ever takeover of a British company, Unilever said that it had been offered a deal which would mean its shareholders would have received $50 per share in a mix of $30.23 in cash and 0.22 shares in the enlarged business.
Unilever urged its shareholders to take no action and said that Kraft Heinz must either make a firm bid or walk away by 17 March under the UK takeover code.
The Lynx deodorant maker said Kraft Heinz' approach "fundamentally undervalues Unilever" and said it "rejected the proposal as it sees no merit, either financial or strategic, for Unilever's shareholders. Unilever does not see the basis for any further discussions."
A potential combination would create the world's biggest packaged foods company with €78.7bn (£67.4bn) in revenues,and unite the world's biggest brands and create a global giant in household goods with the rights to Heinz baked beans and Philadelphia cheese.
Unilever's shares soared by more than 11pc following confirmation of the takeover approach on Friday. In midday trading the company's shares were up 376.5p to £37.25, valuing Unilever at £112.7bn, its best one day trading performance in 30 years.
In a statement to the London Stock Exchange, Kraft Heinz said that it had confirmed that it had "made a comprehensive proposal to Unilever about combining the two groups to create a leading consumer goods company with a mission of long-term growth and sustainable living."
"While Unilever has declined the proposal, we look forward to working to reach agreement on the terms of a transaction."
Lazard is advising Kraft Heinz while Unilever is using a roster of advisers from Centerview, Morgan Stanley, UBS and Deutsche Bank.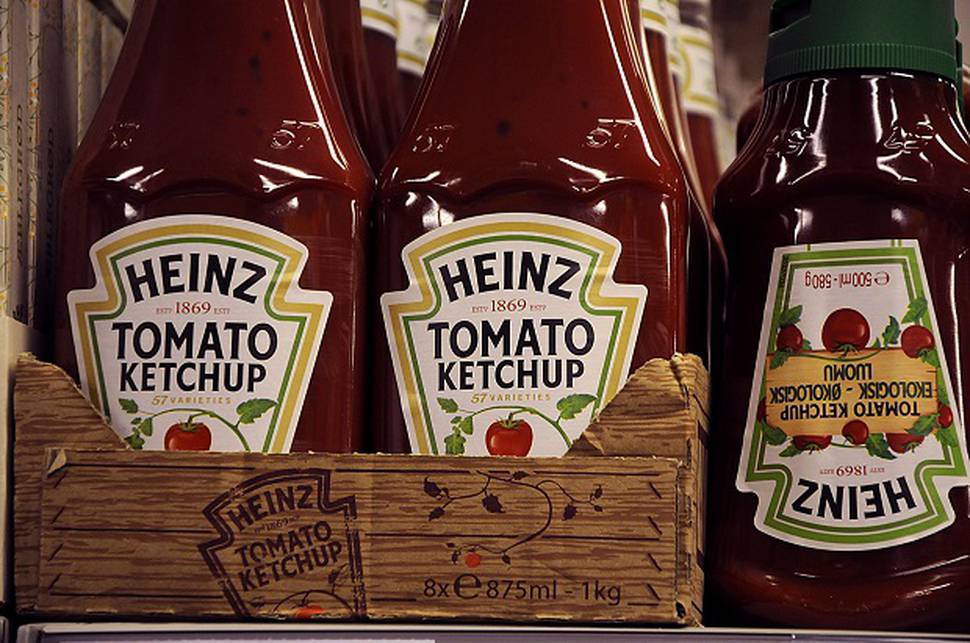 Kraft Heinz's initial offer was at a 18pc premium to Unilever's closing price on 16 February, the day before news of the approach broke.
Analysts at Barclays highlighted that the offer would be at a 15.2 multiple of future earnings and said that there were "strong grounds to state that the offer undervalues the company. Anheuser Busch's takeover of beer rival SAB Miller was done at a 20.9 times earnings while Reckitt Benckiser's current deal with Mead Johnson has been agreed at 19 times earnings, Andrew Lazar at Barclays said.
"This is cheap money meeting industrial logic", said Steve Clayton, fund manager of Hargreaves Lansdown select UK share fund." Putting portfolios of brands together can create huge synergies across marketing, manufacturing and distribution, even before you think about cutting the combined HQ back to size.
However Mr Clayton agreed that Kraft would have to significantly sweeten its offer: "The long term boost to portfolios that Unilever has delivered has been enormous. A short term premium today is no compensation for losing the growth that Unilever could produce for decades to come. So to win over a majority of Unilever's shareholders, we think Kraft Heinz will need to dig very deep indeed.'
Kraft Heinz, which was in fact another $100bn takeover orchestrated by Brazil's private equity titans 3G Capital and billionaire Warren Buffett's Berkshire Hathaway investment vehicle. In 2013, the Sage of Omaha teamed up with 3G to take the tomato ketchup maker in a $28bn deal.
The takeover approach comes a day after Kraft Heinz reported a slip in fourth-quarter sales and a commitment to ramp up its cost cutting efforts. Last month Unilever warned of a "slow start" to the year after sales slipped as it battled volatile currencies and tough conditions in Latin America.
In 2012, two years after the hostile £11.5bn takeover of Cadbury, Kraft engineered a demerger which saw a spin-off of its sweets and chocolate business into a new entity Mondelez. Kraft continues to make its famous Mac N Cheese, Dairy Lea and Maxwell House coffee.