This janitor clocked so much overtime that he took home $344,000 in a single year - but was allegedly caught out hiding in a closet for hours.
Liang Zhao Zhang earned a base salary of $79,803 ($US57,945) in 2015 for cleaning San Francisco's Powell Street station.
But once overtime was taken into account, his salary and benefits added up to a whopping $344,305 ($US250,000) - giving his earnings a boost of $264,1502 - revealed in public records released by Transparent California.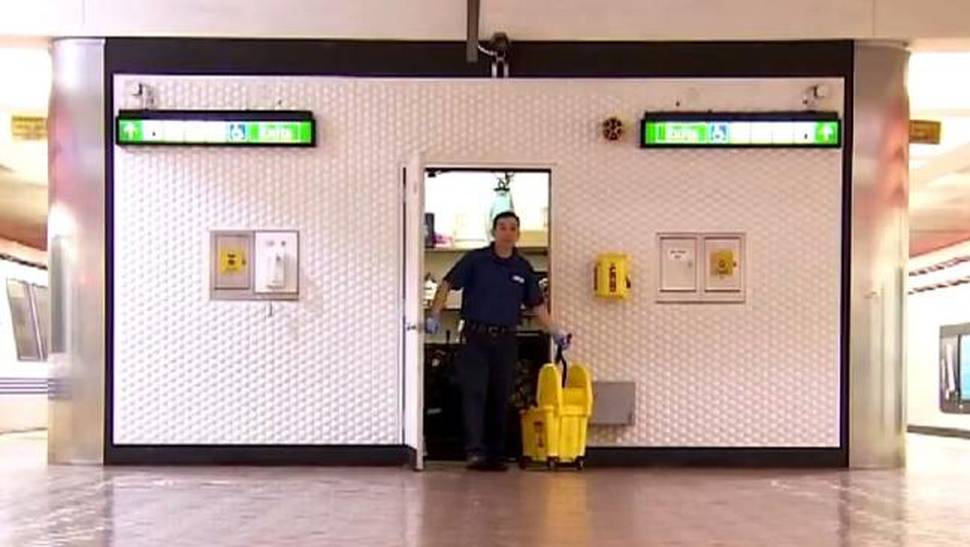 An investigation by local broadcaster KTVU found that Mr Zhang was paid for working 17 hours a day for 18 days in a row in July 2015, and clocked fulltime hours during his annual leave.
This superhuman feat prompted the station's 2 Investigates program to take a closer look at just what Mr Zhang was up to during these marathon-length work days.
What they say they found raised "serious questions" about the municipal transport authority's oversight of its employee timesheets.
Investigative reporters examined two random days of surveillance video from the station's security cameras, and discovered a mysterious storage closet in which Mr Zhang appeared to have disappeared for "hours at a time".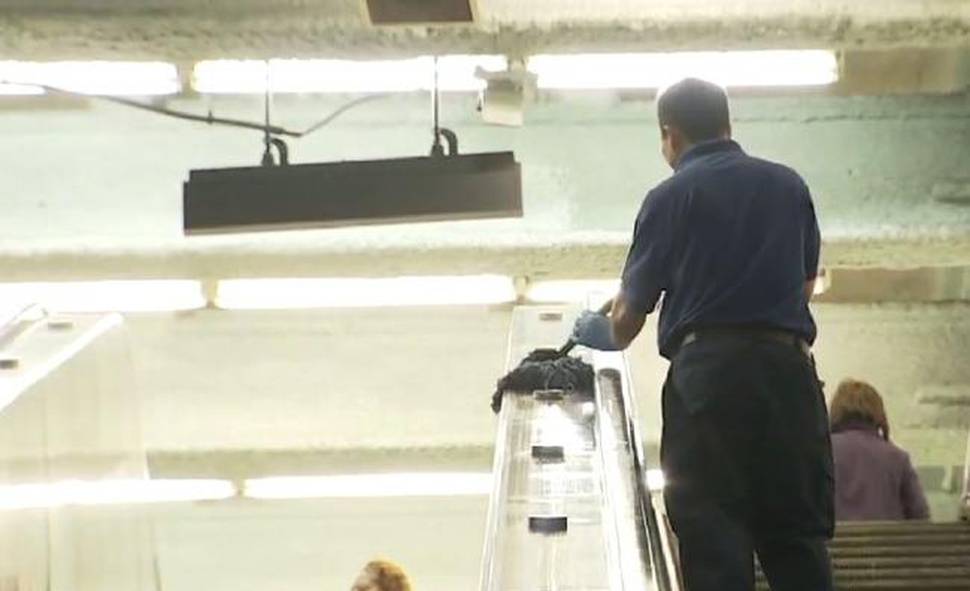 While the footage showed plenty of, sweeping, mopping on a riding machine and taking out rubbish, they said, the time spent inside the closet remained unaccounted for.
On one day, the janitor appeared to enter the closet twice, for 54 minutes and 90 minutes respectively, while on another day he spent 90 minutes in the closet in the afternoon, and another 78 minutes during the evening.
But a spokeswoman for Bay Area Rapid Transit defended its employee, saying Mr Zhang was simply a hard worker who never refused an overtime shift.
BART would not be auditing its staff time sheets, KTVU reported, despite alleged discrepancies including days where Mr Zhang had failed to log in and out.
The public records show that 49 other BART janitors earned more than $137,722 ($US100,000) in 2015, also by clocking large amounts of overtime.