Kimbra is believed to be the headline act at Qatar Airways' big gala dinner in Auckland tomorrow.
The Grammy-winning singer would follow in the tradition of local artists performing at functions to celebrate the launch of services by the airline which flies to about 150 destinations around the world.
The exclusive dinner at Auckland Museum for about 250 people from the travel industry and others would be an "amazing party'' one Qatar executive has said. Dress is formal for the dinner which celebrates the start of the airline's Doha-Auckland route.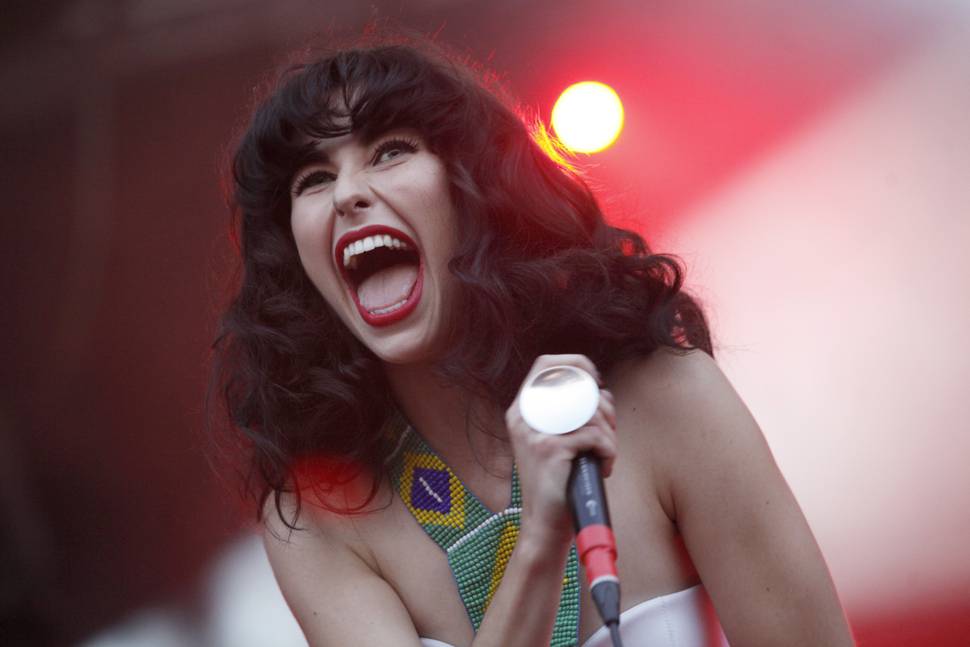 Kimbra won the record of the year and best pop duo/group performance awards with Australian artist Gotye at the 2013 Grammy Awards for the song, "Somebody That I Used to Know".
The 26-year-old has been living in the United States for the past three years and played at Rhythm and Vines near Gisborne in December.
Qatar Airways has rolled out some of music's biggest names for route launch parties around the world.
Last March, Australian pop princess Kylie Minogue performed a 30-minute set at a gala dinner at Darling Harbour for an estimated A$500,000 to A$1 million.
At the top end of the range The Daily Telegraph estimated she banked A$142,000 a song as she ploughed through seven of her biggest hits including Spinning Around and Can't Get You out of My Head.
Female guests invited to the function were asked to dress "modestly", keeping "short shirts/cleavage to a minimum" out of "our respect for the airline and Qatar's customs," the Sydney Morning Herald reported.
Last January the airline hosted a red carpet event in Hollywood's Dolby Theatre to mark the inaugural flight to Los Angeles.
Topping the bill was Mariah Carey, who performed on a rose-covered stage and got through an entire set and managed two wardrobe changes.
Last May, Jennifer Lopez was the headline act for more than 400 guests at the Atlanta business and travel community to celebrate Qatar's first flight to the southern US city.
She faced protest from airline workers' groups concerned about Qatar's poor human rights record. United States airline Delta, which is worried about Qatar's growth on its home patch, ceased sponsorship of the venue she performed.