Between filthy flatmates, noise pollution and eye-watering rental prices, share houses come with their fair share of pitfalls.
But young Kiwi couple Anna Naygrow and Christoph Riedel have side-stepped them all by building their own tiny abode from scratch - all during their university holidays, the Daily Mail reported.
Nestled away in a remote plot of land in Nelson, the 7.6m long by 2.4m wide home-on-wheels is poised to soon be up and running with power, water and a fireplace.
"It's a going to be cosy. We're going to get have a fireplace, everything's double-glazed, and there's plenty of natural light," Christoph Riedel told Daily Mail Australia.
The couple were inspired to tackle the huge project after growing disillusioned with squalid and poorly heated Christchurch share houses.
"We were sick and tired of our flatmates. The places we were renting were cold, mouldy flats at exorbitant costs," said Anna Naygrow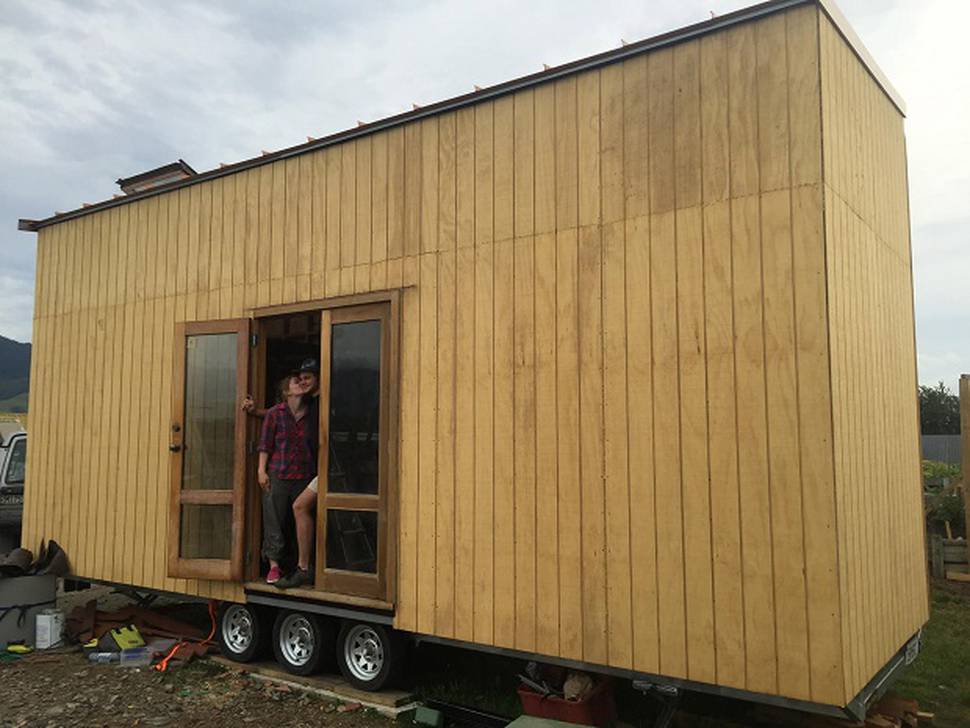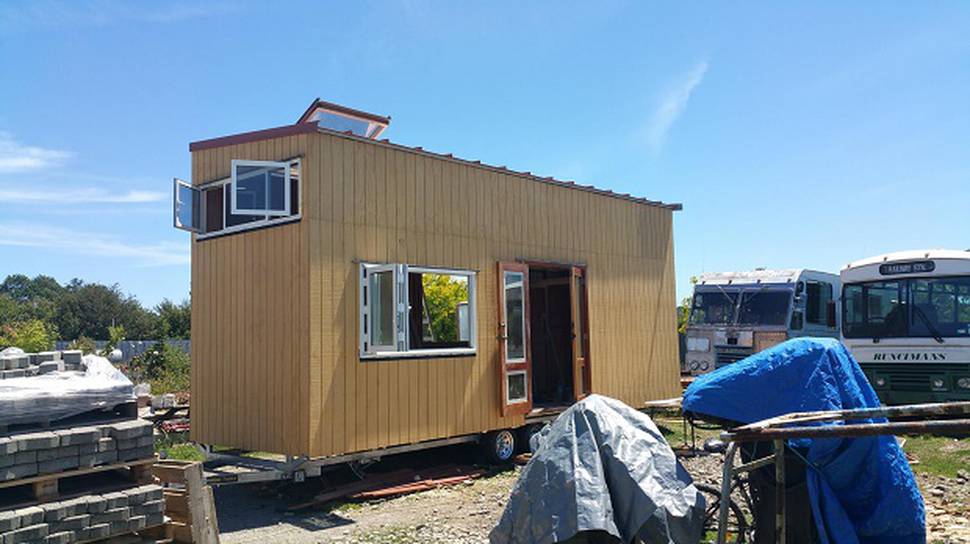 After loaning some money from their parents, the students put their studying skills to use researching tiny houses online. Within months they were laying the foundations.
They couple bought the trailer base and then second-hand windows, before employing a roofer friend to give them a helping hand putting it together.
The bite-sized property is set to have a kitchen-living room, bathroom and composting toilet, and a mezzanine bedroom with a skylight.