Google has built an algorithm that enables it to translate between languages that it doesn't know.
The so-called "zero-shot translation" technology is a self-taught method of translating whereby Google Brain - the research collaboration that specializes in "deep learning" projects - uses artificial intelligence to translate between languages that it doesn't know.
The translations are made possible by use of a new system called the Google Neural Machine Translation, according to a blog posting by Google Brain.
The end result is that instead of requiring painstaking effort and resources to translate between two languages - which was the case when Google Translate first began over 10 years ago - the GNMT is now capable of using a single system that can translate between languages it doesn't know.
"In the last 10 years, Google Translate has grown from supporting just a few languages to 103, translating over 140 billion words every day," declared Google in its research blog.
"To make this possible, we needed to build and maintain many different systems in order to translate between any two languages, incurring significant computational cost."
"With neural networks reforming many fields, we were convinced we could raise the translation quality further, but doing so would mean rethinking the technology behind Google Translate."
"In Google's Multilingual Neural Machine Translation System: Enabling Zero-Shot Translation, we address this challenge by extending our previous GNMT system, allowing for a single system to translate between multiple languages,' Google said.
"Our proposed architecture requires no change in the base GNMT system, but instead uses an additional 'token' at the beginning of the input sentence to specify the required target language to translate to."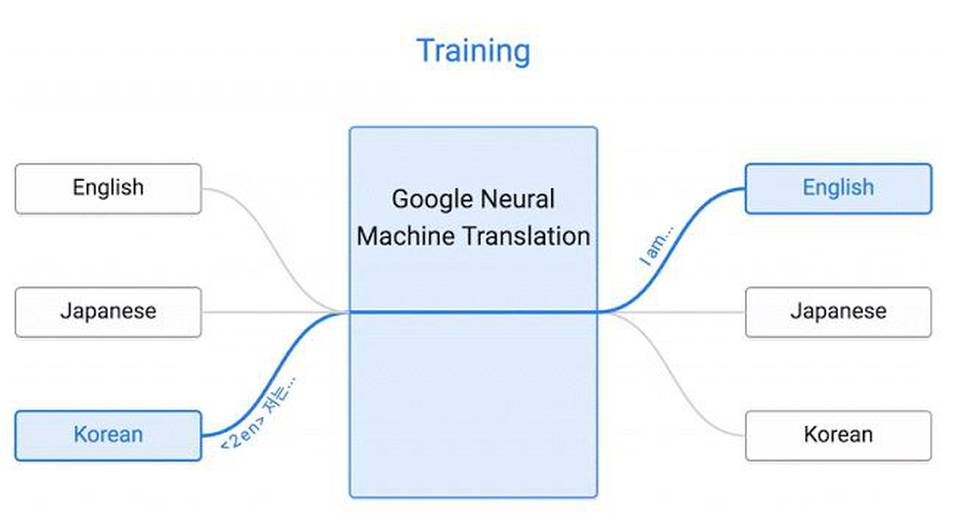 "In addition to improving translation quality, our method also enables "Zero-Shot Translation" - translation between language pairs never seen explicitly by the system."
This figure shows an overall geometry of the translations.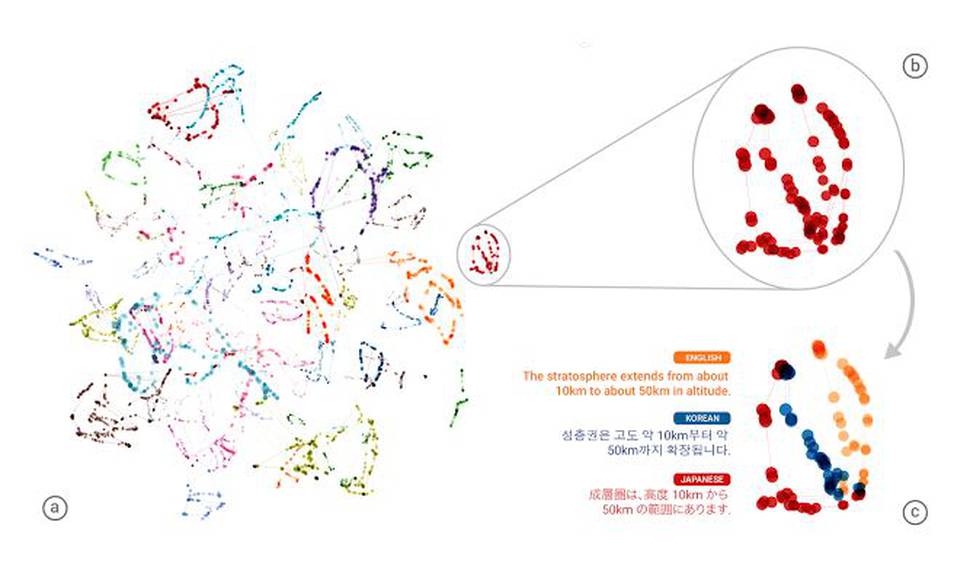 "The described Multilingual Google Neural Machine Translation system is running in production today for all Google Translate users," Google concluded.
"Multilingual systems are currently used to serve 10 of the recently launched 16 language pairs, resulting in improved quality and a simplified production architecture."
Now users of Google Translate will be able to use the new-and-improved algorithm, that will also provide smoother, more natural translations.