Historical Sydney trophy home, Berthong, which was once owned by Russell Crowe and Rupert Murdoch has hit the market and is expected to break a local price record.
The luxurious five-bedroom property is perched on the water in illustrious Elizabeth Bay.
It is one of just a handful of freestanding residences left in the area.
Selling agent Ken Jacobs of Christie's International Real Estate told news.com.au that they are accepting offers above A$37 million ($38.9m), which will set a price record for the area.
A RICH HISTORY
Once owned by media mogul Rupert Murdoch, who purchased it in 1995 for A$6.85m ($7.2m) as his Sydney base, it was then sold to Russell Crowe in 2001 for A$9.2m ($9.7m). Crowe sold it for A$11.5m ($12m) to the current owners. However, its famous residents aren't the most interesting thing about its history.
Berthong is believed to have been built c1886 as a women's college. It is widely thought to have been designed by architect Benjamin Brooks, an early owner of the property, although this has not been confirmed. In 1900, the school became a private residence.
It has had many different names over the years, formerly known as Macleay House and Beauregard. It became Berthong in 1912 when it was purchased by David Forester of Berthong near Wallendbeen, in New South Wales.
Berthong also neighbours one of the only other remaining historical homes, Boomerang House, which was built in 1926 and is known one of the most iconic and expensive homes in Sydney.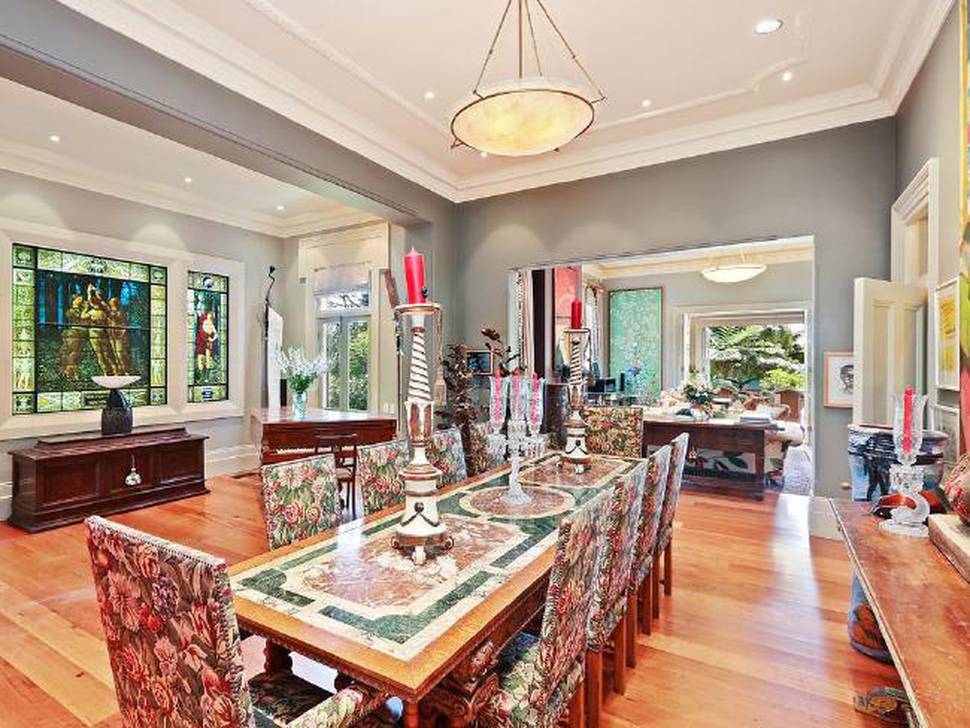 Today, the historical home has undergone extensive conservation and renovation works. In 2005, Corben Architects restored and revived the two-storey residence, receiving an MBA [Master Builders Association] award for their efforts.
As a part of the restoration, the building fabric was extensively renewed, a new entry hall was created, stairs were rebuilt, a kitchen and bulters pantry was relocated and 6 bathrooms were built. A large rear stone paved terrace and stairs were also added to connect the house to the waterfront.
The current owners are selling to move interstate. Mr Jacobs told news.com.au that although it is still early days, but the iconic historical home has already attracted strong interest.