$1,013,632: Auckland's new average home value
The average Auckland house value has officially topped a record $1 million.
The QV House Price Index out at midday showed Auckland region average values stood at $1,013,632 in August, up 15.9 per cent compared to the previous year and 6.1 per year during the last three months.
Last month, QV said Auckland average values stood at $992,207. Precisely when the magic million-dollar mark would be reached has long been the subject of speculation.
Andrea Rush, QV national spokeswoman, said despite the new record value, loan to value restrictions coming in on October 1 were already having an effect.
"We can confirm that the QV House Price Index average value for the Auckland region has now topped one million dollars following a strong quarter with values rising 6.1 per cent over the past three months.
"There was a strong surge of activity in June and July however it now appears the new LVR restrictions for investors adopted by banks towards the end of July have started to have an impact in the housing markets in Auckland, Tauranga and Hamilton during August.
"In recent weeks there has been a drop off in market valuation requests, auction clearance rates, open home attendees and loan application rates in these centres," Rush said.
So what does an average million-dollar property in Auckland look like?
Sweet, rough diamond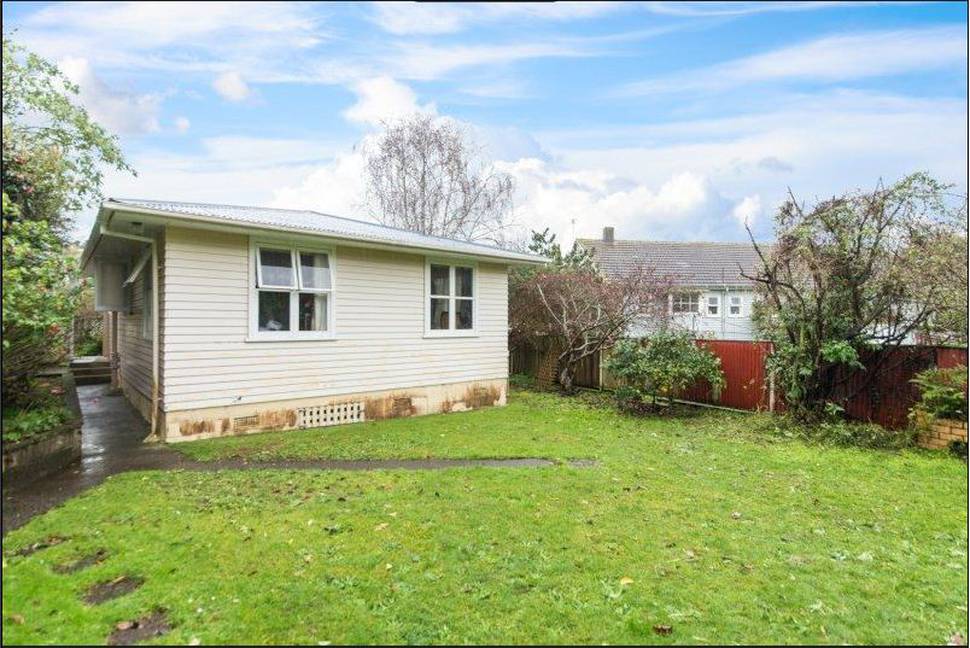 This Mt Albert bungalow is dubbed a "sweet, rough diamond" by the Barfoot & Thompson agents selling the property. It has three bedrooms and one bathroom and many original 1960s features."Your creative mind will go wild with how you could transform this original house into something stunning," the Trade Me listing says. The asking price for the property is $995,000.
Renovated in One Tree Hill
This One Tree Hill house has recently been extended and renovated. The three-bedrom, one-bathroom house has a new bathroom and modern kitchen with a large deck area. It's in a desirable location close to Cornwall Park, One Tree Hill cafes and has easy access to motorways to the city and airport. The asking price is $1,049,000.

Lock-up on Waiheke
If you're looking to get out of the Super City how about this appealing board and stainless steel home on Waiheke Island. The Trade Me listing says it's a low maintenance house with two bedrooms and one bathroom. "The deck is ideal for meals outdoors or relaxing with a wine in one hand, book in the other enjoying the great Waiheke lifestyle." The property is walking distance to Oneroa Village and both oneroa and Little Oneroa beaches. The asking price in $995,000.
Top location
This three-bedroom house is walking distance to Howick village with easy access to shops, schools and beaches. The Trade Me listing calls the home "immaculate" and says it has been adapted over the past 15 years. The living area is open plan with a modern kitchen with granite benchtops, and a large conservatory running across the width of the house, with wide views. It has the highest asking price of this selection of $1,095,000.