Though St Heliers has grown rapidly since the 1930s when it was seen as more of a day trip or holiday destination, it has retained its seaside charm.
Residential development of the suburb was spurred by Tamaki Dr being pushed through from downtown Auckland along the shoreline out to St Heliers in the early 1930s.
Travelling by ferry had been the quickest way to access the suburb but once the road went through housing development took off.
Today, there are still some earlier homes remaining as part of a mixture of residential styles that includes family homes on full sections, new apartments and townhouse on cross-lease sections. The latter two are popular with retirees who like the laidback coastal feel of the suburb, the warmth of the north-facing slope and the safe swimming beach.
David Kelly, branch manager of Barfoot & Thompson St Heliers, says the suburb is "anchored by a bustling little village by the sea. It has a great selection of shops, old cafes and restaurants. The library is incredibly busy and hosts many exhibitions and displays.
"St Heliers has a beautiful safe, sandy swimming beach. The beachfront features a boardwalk that is the starting point for a pleasurable walk around the waterfront to Kohimarama, Mission Bay and beyond."
Kelly says the local business association is very active with numerous events including a festival sand castle competition.
Jack Brabant, of Bayleys, says: "St Heliers has always been desirable as an established suburb, with its unique beach village lifestyle, spectacular harbour views and popular cafes and restaurants, as well as having some of Auckland's best schools.
"While many residents are loyal second or third-generation owners we are seeing an increasing number of buyers with young families, who value the still-central location and amenity, while enjoying a great environment to raise a family.
"The boardwalk and beach are always active with walkers and joggers and Tamaki Drive provides an all-day relaxed alfresco atmosphere. An eclectic array of shops completes the distinct village look and feel.
"Many view St Heliers as a favourite of the Bays suburbs, with the book-end Cliff Rd providing amazing views and some of the best real estate in the Eastern Suburbs."
Beachgoers enjoy views of the dormant volcano Rangitoto across the water, but probably don't know that St Heliers has a volcanic history. The bay is an eroded volcano, with remnants still visible. The seaward side of the cone has been eroded to form cliffs, while the crater was drained and filled in the 1950s to create Glover Park.
St Heliers was known as Whanga-Nui (large bay) by Maori, and it was at Karaka Bay in 1840 that the Treaty of Waitangi was signed by the Tamaki chiefs and representatives of Queen Victoria.
In 1841 Major Thomas Bunbury bought a 46ha block of land, which was mostly devoted to farming. In 1883, the area was first called St Heliers Bay because Major Walmsley, a manager at Glen Orchard farm, thought it similar to the beach resort St Heliers in Jersey.
In the early 1880s, the St Heliers and Northcote Land Company bought and subdivided about 240ha of land, and built a large wharf to accommodate a ferry service from downtown Auckland, vital to lure prospective buyers to what was planned to be a model seaside suburb.
Helped by the regular ferry service, St Heliers began to grow and by the early 1900s there were some permanent residents, holiday homes and accommodation for holidaymakers. The ferry service also made it a popular destination for day-trippers. A bus service began in 1915 but it was a long, slow trip via Remuera that meant most people preferred the much quicker ferry ride until Tamaki Drive was built.
A vital link at the time, Tamaki Drive is now one of the premier recreation spots for Aucklanders, who enjoy the sea views while walking, running or biking.
Recent Sales
$967,000: 1/49 Towai St, St Heliers
A light and spacious single level two-bedroom cedar and brick home at 1/49 Towai St was sold by Lynette Boyd, of Barfoot & Thompson, for $967,000. On a crosslease -- a third share of 1022sq m -- it has large living/dining areas, a deck and garden.
$1.67m: 47 Glover Rd, St Heliers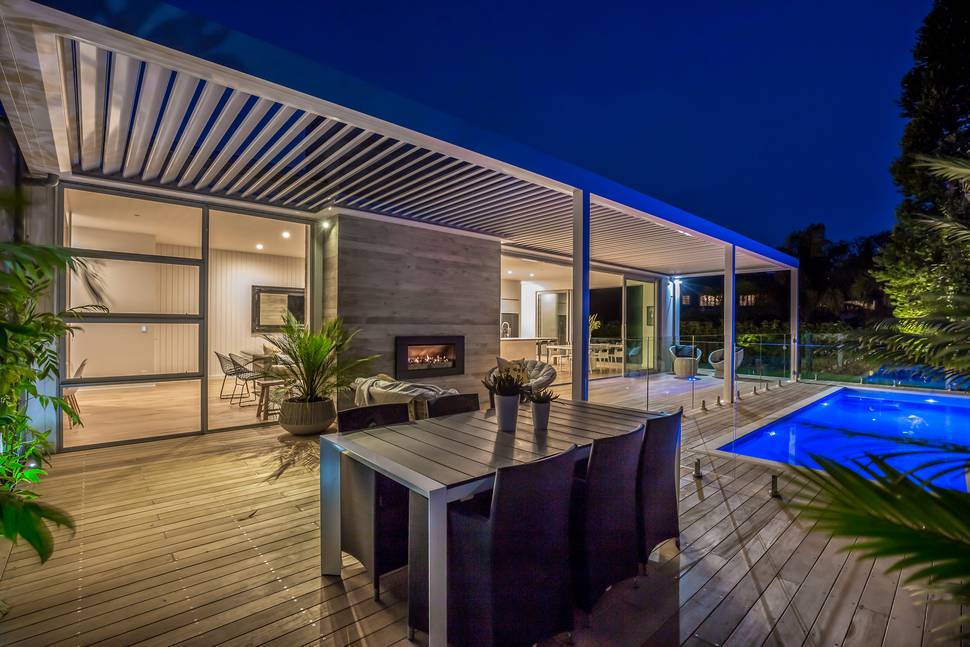 Andy Dye, of Barfoot & Thompson, oversaw the sale of 47 Glover Rd for $1.67m. Set on 607sq m, this three-bedroom home is elevated and has a study and modern kitchen.
$3.2m: 22A Grampian Rd, St Heliers
Marketed by Teresa Weiss, of Barfoot & Thompson, 22A Grampian Rd changed hands for $3.2m. This new four-bedroom cedar home on 721sq m has a swimming pool, two generous living areas and an office.
PROPERTY PRICES
A two-bedroom unit on a cross-lease site sells for between $900,000 and $1.2m. A three- or four-bedroom house or townhouse on up to 800sq m sells for $1.6 m to $2m. A large house or a luxury apartment would range in price from $2.5m to $3.5m. According to Barfoot & Thompson St Heliers, their average sale price for the suburb has risen from $1.067 million (July 2014), to $1.347 million (July 2015) to $1.709 million (July 2016).
SCHOOLS
St Heliers Bay Primary, Glendowie Primary, Glendowie College. Also nearby are Sacred Heart College, Churchill Park Primary and St Ignatius Primary.
RENTS
Two-bedroom homes generally start at around $550 a week and can hit $700, while three-bedroom standalone homes normally rent for $650 upwards. Larger homes start at $700 and can top $1000 a week.
BEST STREETS
Any street that is in close proximity to the beach or village - such as Cliff Rd, The Parade, and Tamaki Dr. Street further up, with great views, like Challenger St and Towai St are highly desirable. Also Parkside St, Hanene St, Springcombe Rd, Devore St, Brilliant St, Woodside Cres, Lammermoor Dr, Grampian Rd and Glen Atkinson Ave.
LOCAL ATTRACTIONS
St Heliers Beach
Re-sanded and safe for swimming, this beach is ideal for families. There is a walkway up to Cliff Rd, where there is a lookout and a playground with wide harbour views. At low tide, the rock pools at the base of the cliffs are fun to explore.
Vellenoweth Green
Dating back to the subdivision of St Heliers in the 1880s, Vellenoweth Green is a park in the middle of the suburb that is also home to sports clubs. It is a focal point for community activities and sports events. A marble drinking fountain at the reserve commemorates the completion of a reticulated water supply to the area in 1914.