Historical cottage in Auckland CBD passed in at auction despite 18,000 views of ad.
A historical cottage tucked away in Auckland's CBD has failed to sell at auction after the seller rejected a $900,000 bid,
Bidding on the tiny 1890s home started at $700,000 but failed to meet the auction reserve price.
The two-bedroom, one-bathroom 97sq m house at 7 Nicholas St is on a narrow lane between Hobson and Nelson Sts and has two levels.
The property, nestled between two apartments, is on a 73sq m section and has a CV of $650,000.
A young professional couple, who did not want to be named, bought the kauri cottage three years ago from investor Glyn Primrose and have done it up with a new kitchen and bathroom.
They declined to comment after last night's auction.
Simon Damerell of Ray White real estate said despite not selling at auction, he expected an offer to be made on the house soon, possibly within the next 24 hours.
Angela Saunders, who is marketing the property, said she was not surprised the owners didn't want to part with it for the price offered.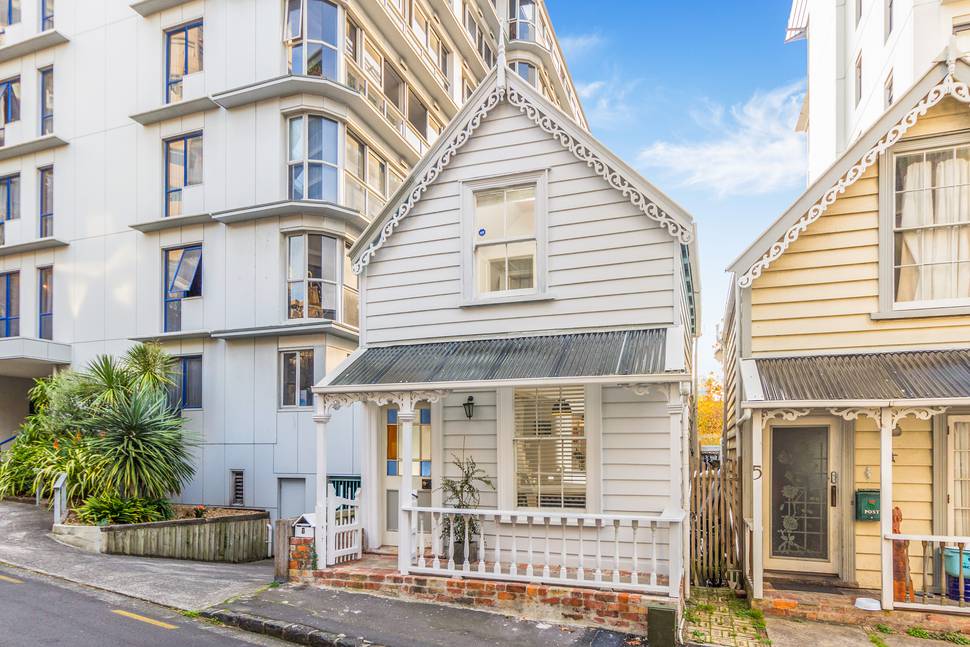 "It's a fantastic property [and] unique for the CBD," she said.
The house had been on the market for only 21 days and Ms Saunders said she was confident an offer would be made at the open home on Sunday from 1pm, if not sooner.
"I think we'll find we have a result very shortly."
The Herald's previous coverage of the sale had driven a lot of traffic to the property's Trade Me listing -- about 18,000 people viewed the page.
The cottage is one of two saved from demolition in 2005 by builder Marx Jones, who renovated them, staying true to the era with new and recycled materials.
Despite its sandwiched position in the CBD, the house gets all-day sun and the Sky Tower can be seen from part of the private deck.
Original features include stained-glass windows, a front door with a large key and turned balustrades.