John Banks' multi-million dollar Auckland CBD penthouse - complete with silk-lined walls and marble-clad bathrooms and floors - is on the market.
The 382sq m pad on the 23rd floor in the Stamford Residences - which has three bedrooms, four bathrooms, east-facing glass decks and expansive harbour views - is being marketed by Sothebys Realty with a $5.25 million price-tag.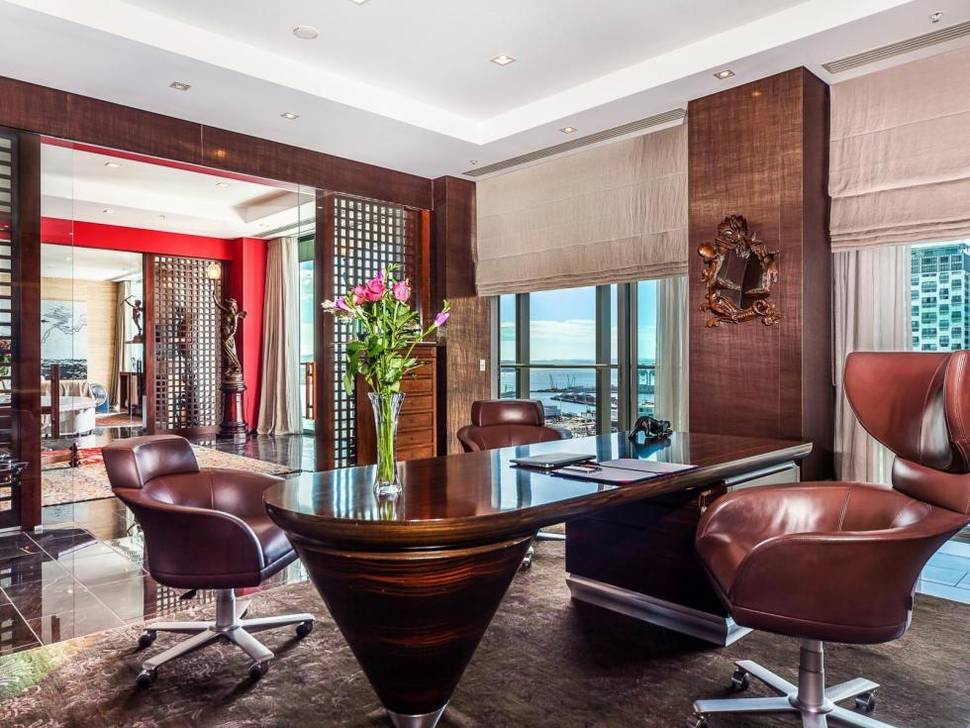 Mr Banks said he was selling up as he prepared to help launch a new chain of cafes. The former MP, Cabinet minister and Mayor of Auckland also plans to split his time between Auckland, London and Sydney.
"There's bedrooms I've never been into for six months and bathrooms I've never used," Mr Banks said of his plush apartment. "I've been here nearly four years and it's been great."
The master suite has vivid blue walls - "I love that colour!" - while bathrooms are decorated with art. Ornate lattice work throughout is American oak. His office desk is by exclusive Italian furniture designer Giorgetti.
Mr Banks now plans to buy a Sydney apartment but also wants a place here, probably in the countryside.
"I want to commute in the next 10 years between Sydney, Auckland and London," he said of a new business venture.
He has joined successful Australian businessman Paul Ewing of coffee shop Gloria Jean's fame to launch a new chain of cafes.
"I've been working with Paul on opportunities for us in Great Britain, Australia and the United States and we're going to do our own brand," he said. "It will be coffee and food and that's where I started nearly 45 years ago, in Karangahape Rd at Becky Thatcher coffee kitchen."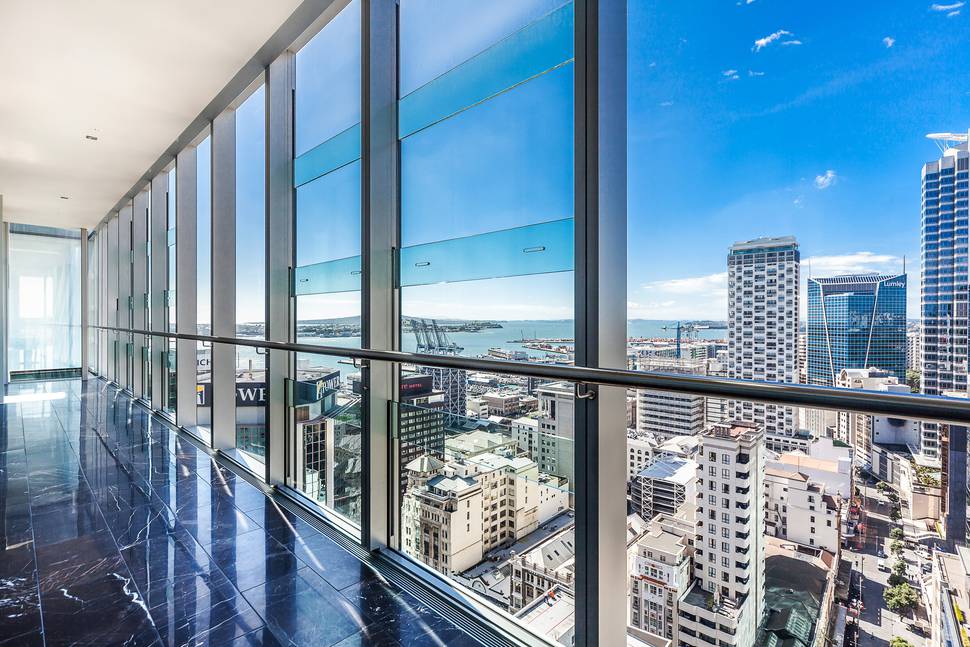 Sothebys' ad said the apartment offered "sensational views from the harbour to Rangitoto and beyond to the Coromandel to the Domain".
The latter is where the future political leader lived in a car while homeless as a teenager.
"This is better than the Morris 8," he quipped. "I know what it's like [to be homeless]. That's why every morning I have a cold shower, to remember the past. I'm grateful for all the opportunities and I have absolutely no regrets. Some disappointments but no regrets."