Australian retail giant David Jones says it will be opening the doors to its first New Zealand store on July 28.
The Wellington store - in the building which once housed Kirkcaldie & Stains in Lambton Quay, is promising "personal shopping services" and VIP suites.
The store is owned by South African Woolworth's Holdings.
David Jones chief operating executive David Thomas said the store opening marks a significant moment in the department stores' 178-year history.
"We're dedicated to delivering a world class department store in Wellington and are confident we will exceed expectations when we open in July." Thomas said.
"Customers can expect an exciting mix of local and international brands in a premium environment with a comprehensive range of services. We are bringing a truly special retail experience to this cosmopolitan city."
Thomas said the company is "well underway" with internal refurbishments of the old Kirkcaldie & Stains building on Lambton Quay.
"We look forward to opening a flagship store in the heart of New Zealand's thriving capital, Wellington," he said.
Wellington Regional Economic Development Agency chief executive Chris Whelan said David Jones' investment was a sign of confidence in the capital's future.
"We're very pleased that David Jones has chosen Wellington as the location for its first international store. This is a major investment by a quality retail brand, who have done their homework on Wellington's economic outlook, and identified a prime opportunity to move into the local market.
"As a result, interest from other international retail brands is high, and more new stores are likely to follow," Whelan said.
"The new store will further enhance Wellington's diverse, high-quality retail offering and will be a drawcard for visitors from across New Zealand. Previous experience also shows that the arrival of a major brand will boost retail foot traffic in the area, creating opportunities for other businesses."
Late last year announcements of David Jones opening a store in New Zealand caused public excitement.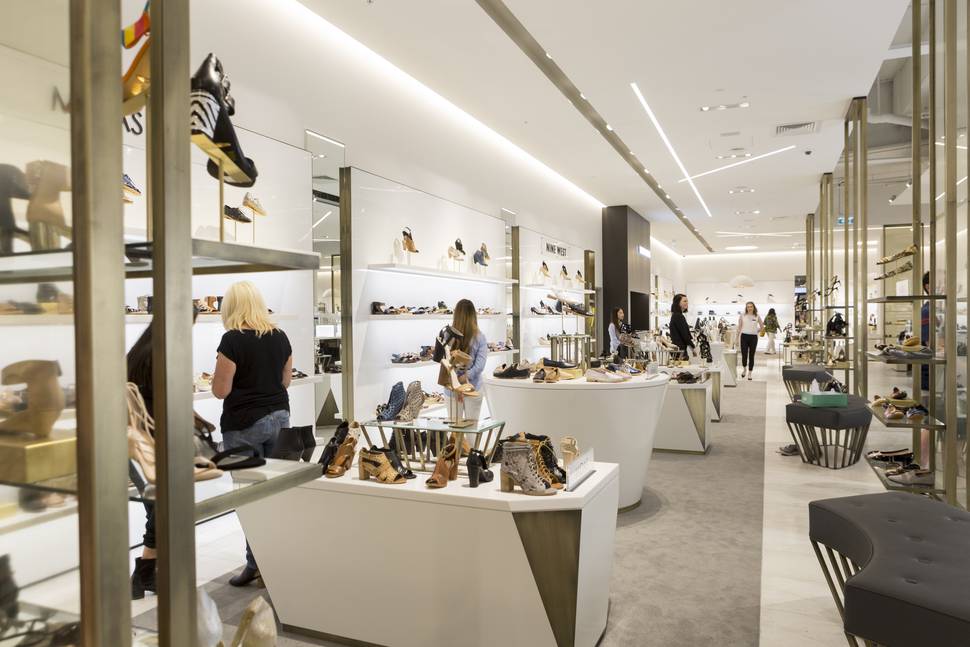 The retail giant which sells high-end fashion brands and labels has reportedly spent more than $20 million on refurbishing the old Kirkcaldie & Stains store in Wellington.
David Jones chief executive Ian Nairn previously told the Herald the company was not planning on expanding beyond Wellington within the next few years, but retail analysts say it is likely Auckland will see a store in the future.
"You'll get the best of Australia, New Zealand and international designers under one roof," Thomas said.
The store will operate across three floors, offer late night shopping and stay open until 8pm on Fridays.