Kiwi workers are putting in an average of about $3000 worth of unpaid overtime for their employers every year, a new survey suggests.
The survey of 7017 New Zealanders by Dutch recruitment company Randstad found that fulltime workers were paid for an average of 42 hours a week but actually worked 44 hours.
Those two hours of unpaid overtime would be worth $59 a week, or $3066 a year, at the March average wage of $29.48 an hour.
Part-time workers were even more likely to work unpaid overtime. They averaged 26 hours of paid work but actually worked 29 hours - an average of three unpaid hours, worth $88 a week or $4600 a year.
Council of Trade Unions economist Dr Bill Rosenberg said other data showed that the gap between paid hours and actual hours worked widened from 2.1 hours in 2000 to 2.6 hours in 2007, although it narrowed slightly in the subsequent recession to 1.9 hours in 2013.
"They are Statistics NZ figures; one is hours paid and one is hours worked. They put them together for their productivity statistics and I noticed this diverging trend," he said.
The professor of work and employment at AUT, Erling Rasmussen, said New Zealanders worked longer hours than staff in almost all other developed countries.
"We are at the top end of the tree with the Japanese and the Americans among the major OECD countries," he said. "That obviously has something to do with the employment relations changes that happened in the late 1980s onwards, and there was quite a creep up in terms of working hours during the Employment Contracts Act era."
However, his figures also show that average working hours peaked in the late 1990s and have declined slightly since then.
The Randstad data is part of a global survey of more than 200,000 potential job-seekers that is mainly aimed at measuring the attractiveness of various sectors and major employers. It found that 52 per cent of men and 30 per cent of women worked more than 40 hours a week.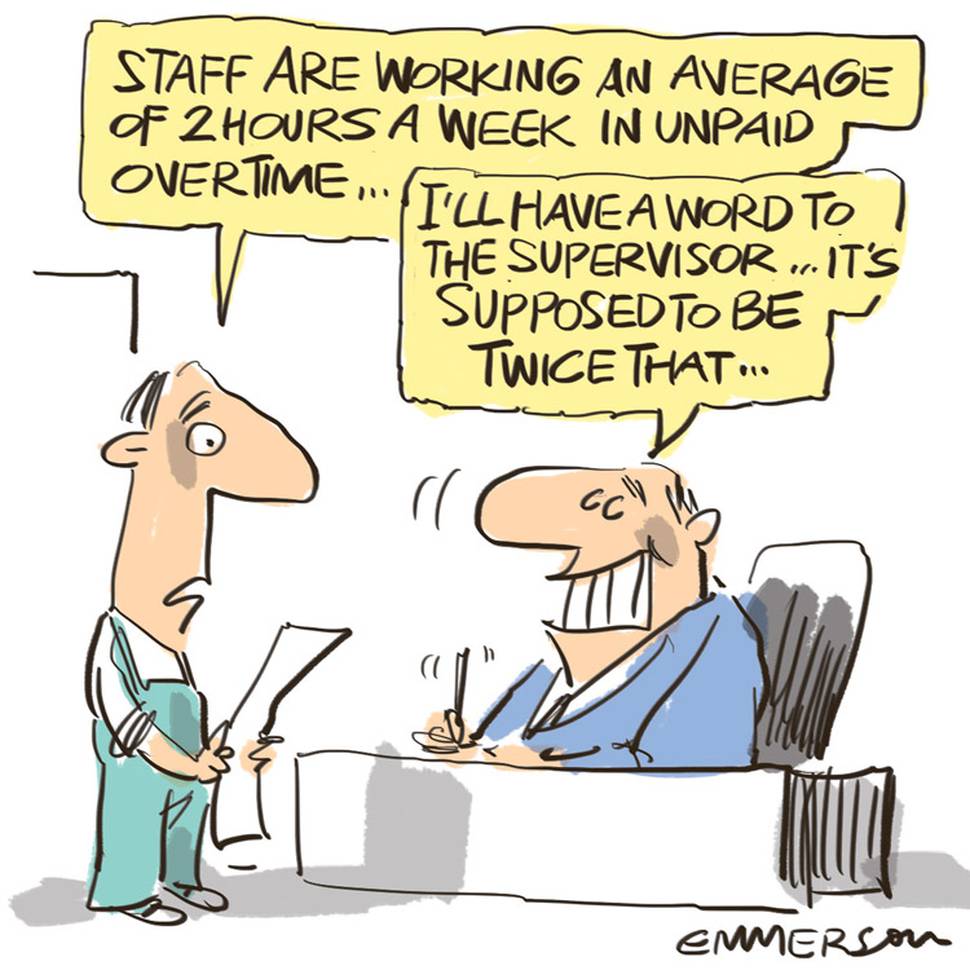 The 2013 Census found that 25.5 per cent of fulltime workers worked at least 50 hours a week, including 41 per cent of managers, 37 per cent of machinery operators and drivers and 25 per cent of labourers, with below-average proportions in all other occupations.
The transport, logistics and manufacturing secretary of the First Union, Karl Andersen, said many drivers worked more than the regulated maximum of 13 hours a day but did not declare it.
"We know that drivers are being fraudulent with their log books but if you put your hand up for that you'll lose your licence," he said. "I had discussions with a logging truck driver in Rotorua at the weekend and he assures me that that's standard fare in the logging industry."
OECD comparisons suggest the long hours are associated with low wages. Fulltime workers in New Zealand worked the fifth-longest hours (42.7 hours) out of 30 countries in 2014, behind the OECD's poorest members Turkey (50.5 hours) and Mexico (48.5 hours) and Israel and Iceland.
Long-working Kiwis
42
Average number of hours Kiwis are paid for each week
44 Hours a week on average actually worked
$3000 What those unpaid hours are worth a year