Fonterra's former world headquarters will be converted into an 88-unit apartment block clad in a new white steel and alloy lattice-work exoskeleton.
Gary Groves' Sanctuary Group today announced how the dated 17-level office tower in Auckland's CBD would be converted into The International, a luxury residential block.
The building is at 9 Princes St, beside the Northern Club and opposite the Pullman Hotel Auckland.
Fonterra has now moved into the new Jasmax-designed $93.2 million Fanshawe St headquarters, owned by NZX-listed Goodman Property Trust and the Singapore Government's property fund.
Groves said resource consent was granted and 20 apartments worth about $50 million were already pre-sold. The building's seismic rating is 310 per cent of the current building code so it was exceptionally strong, he said.
"We'll strip it right back, taking out the elevators, facade, the electrics and all the mechanical services," said Groves, who bought the building from a consortium of German investors last September.
"Residential is the highest and best use for that building," he said.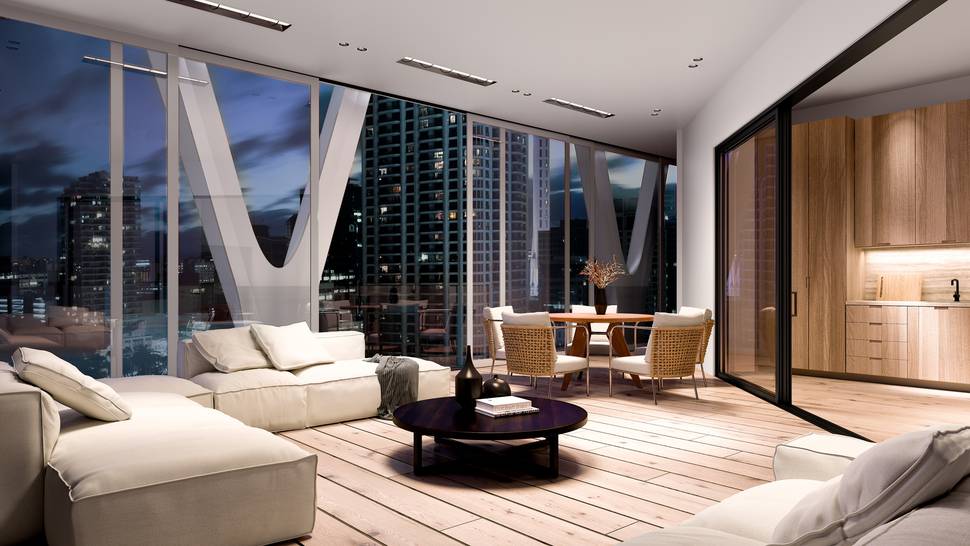 In 2009, the Fonterra headquarters was revealed to be leaky. Windows and walls which let water into the high-rise were fixed and for some months, the block was covered in a pink protective cover.
The office block behind the Grand Hotel's facade was developed by a Fletcher business with Argus Questar between 1988 and 1990 and incorporated the hotel's facade in a period when old buildings were demolished, with only their faces remaining.
Jasmax designed Sanctuary's changes, working with interior designer Rufus Knight.
One, two and three-bedroom apartments will have Italian-designed kitchens, German appliances and natural stone features.
Real estate agency and consultancy CBRE will begin selling apartments off the plans this month and building work is set to start later this year, aiming for completion by late 2017 or early 2018.