SkyCity chief executive Nigel Morrison celebrated his leaving the company in style last week with 120 guests - an eclectic mix of politicians, business leaders, sports stars and media personalities. Guests gathered at SkyCity's twentyone bar last Thursday to farewell the departing leader at a Rolling Stones themed event, a nod to Morrison's favourite band. The open bar event showcased the best entertainment the business had to offer - as well as gourmet canapes and cocktails. Morrison opened the evening with a short interview discussing his time at the casino including the feats he hoped would be his legacy - the convention centre and the development of Federal St among others.
After an emotional speech, in which he thanked the company's staff and supporters and daughter Emma, who flew from Melbourne for the occasion, guests partied into the night.
Notable faces included Eric Watson, MPs Judith Collins and Nikki Kaye, netballer Maria Tutaia and Colin Mathura-Jeffree. Morrison announced his resignation last month after eight years as chief executive and with more than 30 years experience in the gaming sector. Over his tenure as chief executive, Morrison has netted around $21 million in salary and bonuses.
He revealed he plans to set up his easel. Both his father and grandfather were painters and it seems he too is keen to pick up his brush.
Classy drive-in
Mercedes Benz knows style. That much is clear from its events, although it could be argued they also have a fabulous team to pull these off, but the aim always seems to be to create an occasion that is unforgettable. Just one of French Cafe owner Simon Wright's bespoke dishes would be enough to do this for anyone, but add in an evening chatting with fashion designer Kate Sylvester and a full menu of delicious dishes and it's safe to say Mercedes have perfected the art of an unforgettable event. The luxury car brand has embarked on a series of Masterclasses aimed at showcasing its "friends of the brand" which includes Sylvester and Wright. The first of its events, titled Driving Style, was set at The French Cafe's French kitchen where around 25 guests got to try Wright's autumn menu while hearing style and business secrets from Sylvester, facilitated by Samantha Hayes. One of the more interesting insights into Sylvester's life was that almost everything she wears is her own line. This includes her nightwear, daywear and even active wear with the designer revealing she even goes tramping in Kate Sylvester clothing. Most of her design inspirations come from the needs of her friends, with her latest line including track pants because, she said, she needed some so why not design them. A glimpse into the life of the humble and grounded Sylvester was a treat in itself but, finished with a particularly nice desert wine and a feijoa, apple and white chocolate icecream dish, the night was a success - and a nod to Mercedes Benz class.
Picking up the pace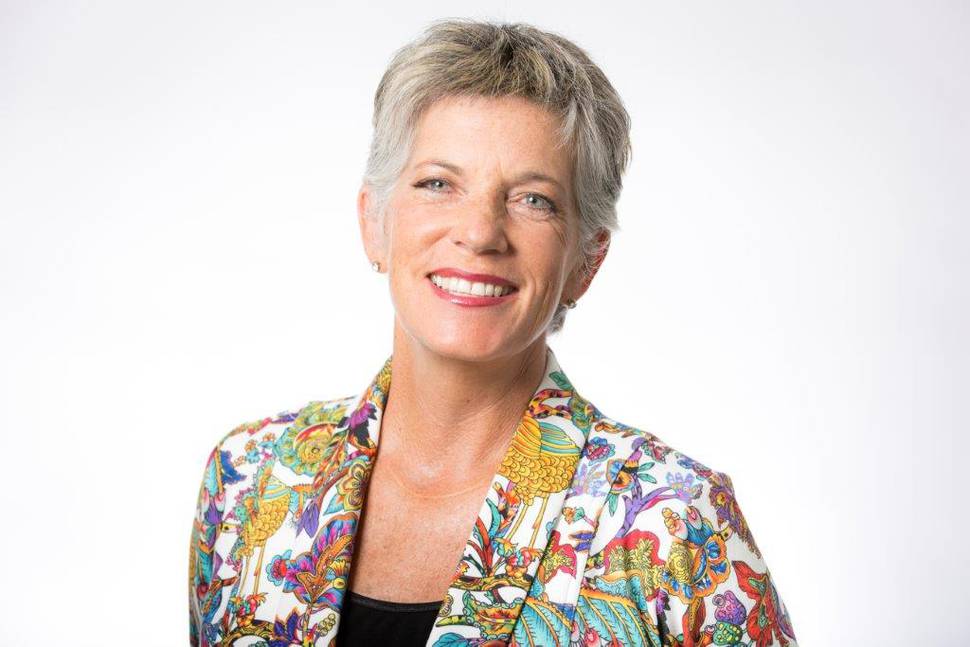 Auckland deputy mayor Penny Hulse was on hand last week to turn the first sod at Alexandra Park for the second stage of construction for the urban village development.
The occasion took place at Alexandra Park's former carpark on Green Lane West.
Australasian construction company Ganellen will build the development's second stage, which will include two integrated buildings with 128 one-to-three-bedroom apartments and 2500sq m of ground-floor retail space.
Chief executive of Alexandra Park, Dominique Dowding said: "This is another great milestone for Alexandra Park and is one of the largest brownfield developments currently happening in the city. Having Ganellen construct stage two reinforces our complete focus on quality. We're determined to be leaders." Residents start moving into stage one from mid next year and with the growing focus on Auckland's housing crisis, here's hoping there will be more construction to come.
Let us know
This is not a gossip column but ... The weekly Page 2 is a chance to share stories and pictures about business personalities and events so please drop us a line at page2@nzherald.co.nz