Kiwi tech firm Bluejay's Kickstarter campaign has successfully raised funds for the world's first 'smart mount', exceeding its initial target of US$80,000 (NZ$118,000).
The 'smart mount' system for cars - designed to keep drivers connected on the road - has raised US$81,131 in donations and is being supported by 782 'backers', just over a week after the campaign launched.
Bluejay designer Nick Bartlett says he hopes it will reach a six figure sum and nudge closer towards $200,000 in the campaign's remaining three weeks.
"We are all very pleased, the team has worked incredibly hard to get to this stage and we now know there is a market for Bluejay," he said. "We have always been confident but it's great to have this support."
READ MORE:
• Kiwi tech firm launches 'smart mount' funding bid
• App aids digital shift for Kiwi worksites
Auckland is the leading city among global pledgers, with 42 Aucklanders pledging out of a total 52 nationwide. The United States is the strongest supporting country with 340 'backers'.
Bartlett and his team of developers plan to continue developing the software component of Bluejay.
"Bluejay has enormous potential both as a device to manage connected driving and one to help car manufacturers, and the car industry, understand their customers - this is the bigger picture for Bluejay in the future," he said.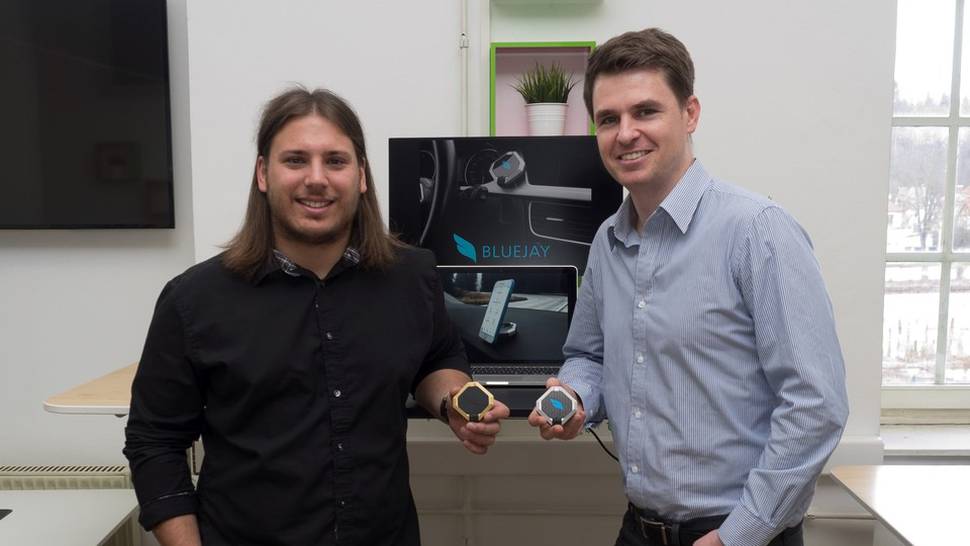 The smart device connects smartphones to cars through Bluetooth beacon technology and its mobile app. It also has other useful functions including a 'find my phone' feature amd personalised driving insights.
The developers will begin transitioning to e-commerce after the Kickstarter campaign closes, to deal with numerous distribution enquiries from the US, UK, Canada and Germany.