US-based Morgan Stanley Real Estate Investing (MSREI) has purchased three big Auckland CBD office properties for a combined acquisition value of $91,260,000.
The properties will be included in MSREI's US$1.7 billion (NZ$2.6 billion) North Haven Real Estate Fund VIII Global.
The three properties purchased are 34 Shortland St, Grant Thornton House on the corner of Fanshawe St and Halsey St and NZ Invest House at 30-32 Mahuhu Crescent, Quay Park.
Knight Frank, which acted for the local vendors and facilitated the sales process in conjunction with Quattro Asset Management (QAM), has been appointed Morgan Stanley's asset manager.
"To have an investor of this quality enter the local market is significant and reinforces how New Zealand's office sector is viewed by global investment groups," says Layne Harwood, Knight Frank's country head and national director - capital markets.
Harwood says the Morgan Stanley acquisitions forms part of a wider real estate investment strategy within the region.
The Shortland Street property, owned by 151 Property (part of Blackstone Group), was purchased for $44.6 million. The 8100 sq m, 12-level office tower was built in 1989 and extensively refurbished in 2007 and 2009. Occupiers include Stride (formerly DNZ Property), The Property Group, Dorchester Pacific and Haigh Lyon Solicitors. It was originally known as Auckland Club Tower and excludes the lower stratum owned by Barfoot & Thompson.
"Knight Frank is currently establishing new offices in this building," Harwood says. "The Shortland Street property is a prominent freehold Auckland landmark which has always been well regarded by investors."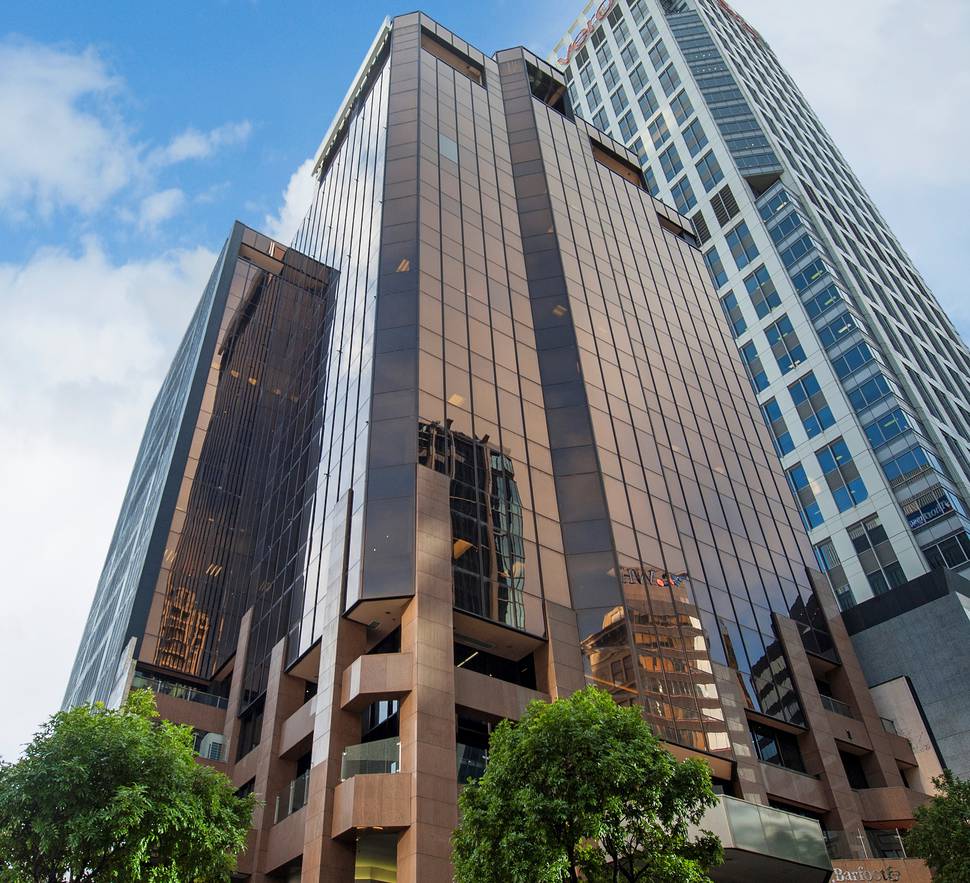 Grant Thornton House, which was purchased for $28.1 million, was constructed in 2007 and comprises a premium grade five-level office building of 6697 sq m. In addition to the accountancy and consultancy firm, other occupiers include Stephenson & Turner, Intergin and EMC.
NZ Invest House, located adjacent to the Vector Centre, was acquired for $18,560,000. It was developed in 2002 and includes two separate towers, one of six levels and the other seven, plus basement car parking. Providing a net lettable area of 7290 sq m, the tenants include Rayonier, HiFX, Nokia and CMA CGM Shipping. Ngati Whatua Orakei holds the lessors interest in both properties.
"Grant Thornton House and NZ Invest House were owned by separate local investors and are both leasehold," Harwood says.
Harwood says Morgan Stanley has focused on good A-grade opportunities with its initial investment programme.
"The firm may consider further acquisition opportunities in the Auckland office market including those of a leasehold nature," he says.