Three big commercial developments now being undertaken by Goodman and Fletcher Building in Auckland's Wynyard Quarter will have a combined value of $250 million with space available for two more buildings in the area.
Peter Dufaur, Goodman's general manager of development says the new commercial precinct has been called VXV and the three new campus style office facilities will add an additional 41,235 sq m of premium office area to the CBD.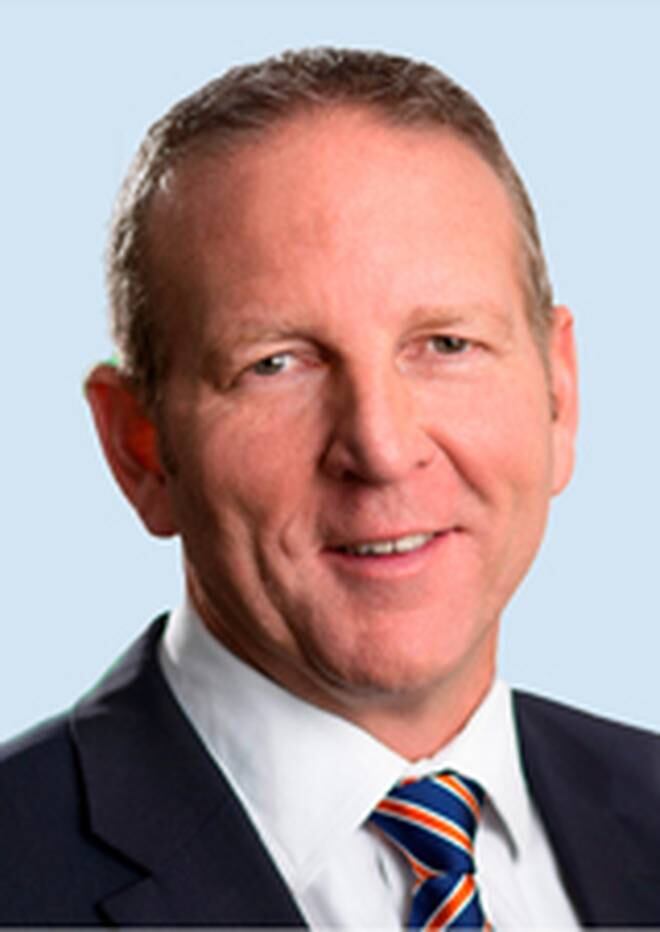 "VXV is the new brand name for the commercial precinct that forms the gateway to Auckland's Wynyard Quarter and Viaduct Harbour," Dufaur says. "Fronting onto Fanshawe Street it's a name derived from its high profile location between two of the city's favourite leisure and hospitality destinations - Victoria Park and The Viaduct.
"Once the current developments are completed the VXV precinct is expected to accommodate around 7000 staff - abut10 per cent of the entire CBD workforce. It will be a hub of commercial activity and a destination in its own right.
Of the three buildings under construction, the new Fonterra building nearing completion is the only one with all the new space fully committed. There is still space available in the newly named Bayleys House (formerly called VXV3) and the Datacom Building, which are scheduled to complete in March 2016 and April 2017 respectively.
"The space still to lease in these two buildings ranges in size from small ground floor retail options through to office floors of up to 2200 sq m," says Mike Prentice, Goodman's project director.
"With Victoria Park, the waterfront site and all the attractions of The Viaduct close by, there is strong demand for the location which has excellent transport links. We expect the available space to lease quickly," Prentice says.
He says Bayleys House is a six-level A-grade office development that is being constructed to the newly-introduced NABERS NZ standard and a five Greenstar design rating.
"Occupiers of the available Levels 3 and 4 office space will have a prominent position at the gateway to Wynyard Quarter area with excellent visual profile to Halsey St," Prentice says.
The building, with basement car parking, features large open plan office areas with full floor plates of 1540 sq m and options for up to 3080 sq m of contiguous office space.
It incorporate sustainable design features like high performance glazing and insulation to reduce heat transfer and energy use; intelligent lighting design to reduce overall occupancy costs; and low-flow water systems and tapware to improve water efficiency. The engineering specifications will meet all required seismic standards..
"Bayleys and corporate law firm Mayne Wetherellwill relocate to Bayleys House from March onwards and the still vacant floors will be available for occupation from April," Prentice says.
The other building of the VXV precinct trio under construction in which is still available space is the Datacom building that is also designed to a five star green rating with similar sustainable architectural features to Bayleys House.
"We still have to lease the ground floor 1407 sq m retail area of Datacom and this could be split among several lessees," says Prentice. "This is suitable for cafes, bars, banks or similar retail outlets to service the businesses and people working in the Viaduct Quarter."
Another major project Goodman is undertaking in the area is a comprehensive refurbishment and upgrade of the 14,332 sq m Vodafone Building and the adjoining public plaza area.
Situated opposite the new Fonterra headquarters, on the corner of Fanshawe St and Halsey St the low rise office is being readied for lease following Vodafone's decision not to renew its current lease when it expires in 2017.
Tim Fitzsimmons, Goodman's portfolio manager is responsible for the leasing of the building, which is being marketed as VXV20.
"This is a landmark building in a high profile location," Fitzsimmons says. "Its proven design and operational performance set the benchmark for office accommodation when it was developed in 2005 and we are revitalising the property for the next business user.
"The vacating of this building represents one of very few opportunities available for large corporate occupiers seeking prominent business premises and it may be the only high quality, substantial space available in 2017."
The six level VXV20 building, which will be fully upgraded, features large open plan floorplates of up to 2400 sq m.
Fitzsimmons says the work programme includes: new LED lighting with daylight harvesting functionality; high performance and energy efficient building services; an integrated management system that optimises the buildings smart services; and new fitout design and finishes tailored to the new occupiers' requirements
"Surrounded by some of New Zealand's best known businesses, the building is ideally suited to a large corporate occupier that wants presence and scale in a prime location," says Fitzsimmons.
He says VXV20 will be able to support an occupational density of one person per eight sq m of rentable area, ensuring it could comfortably accommodate up to 1800 staff.
"It also offers one of the best parking ratios in central Auckland with 240 underground car parks supporting a mobile workforce - and is close to regular rail, bus and ferry services as well as having easy access to the State Highway One and SH 16 motorways."
Fitzsimmons says VXV20 will effectively be a new building when the upgrade is completed. "Occupiers will get all the benefits of newly refurbished office space and building services without the higher rental costs associated with a new development.
With more than 30,000 car movements along Fanshawe Street every day the building offers an exceptional profile.."
Prentice says the buildings in the VXV precinct all feature flexible spaces that facilitate individual and collaborative working, with seamless connectivity that links offices and clients. "They also typify a new work paradigm that encourages a mobile, more collaborative and adaptable working style.
"Another important consideration for business occupiers is the alignment of their physical operations with the principles of corporate and social responsibility.
"Quality, cost effectiveness, workspace functionality, amenity, sustainability, staff and community are all considerations for responsible businesses assessing their space requirements. The VXV precinct integrates all these competing demands to deliver a complete property solution."
Prentice says controlling the precinct has allowed Goodman and Fletcher Building to masterplan the area and realise a concept design that maximise the features of the location, the orientation of the existing buildings and the provision of public areas.
"Space activation is a key theme of the masterplan with new laneways and plaza areas planned. Stretching 450 metres, from the corner of the Viaduct Harbour through the commercial heart of VXV, across the linear park planned for Daldy Street, and leading to the plaza area of the Air New Zealand Building, the access way will link people, businesses and places."
"VXV will incorporate pop up food, hospitality and entertainment offerings along with the open green spaces that will provide options for impromptu meetings, events or simply just relaxing."