New Zealanders spent an extra $397 million over December compared with the previous year, new figures from Paymark show.
Spending growth for the entire country was up almost 8 per cent to $5.493 billion compared with December 2014 - with the Bay of Plenty (10.1 per cent), Auckland and Northland (9.2 per cent), and Marlborough (9.9 per cent) among the regions seeing the biggest growth.
In contrast, spending was static in Taranaki (0.2 per cent) and on the West Coast (0.4 per cent).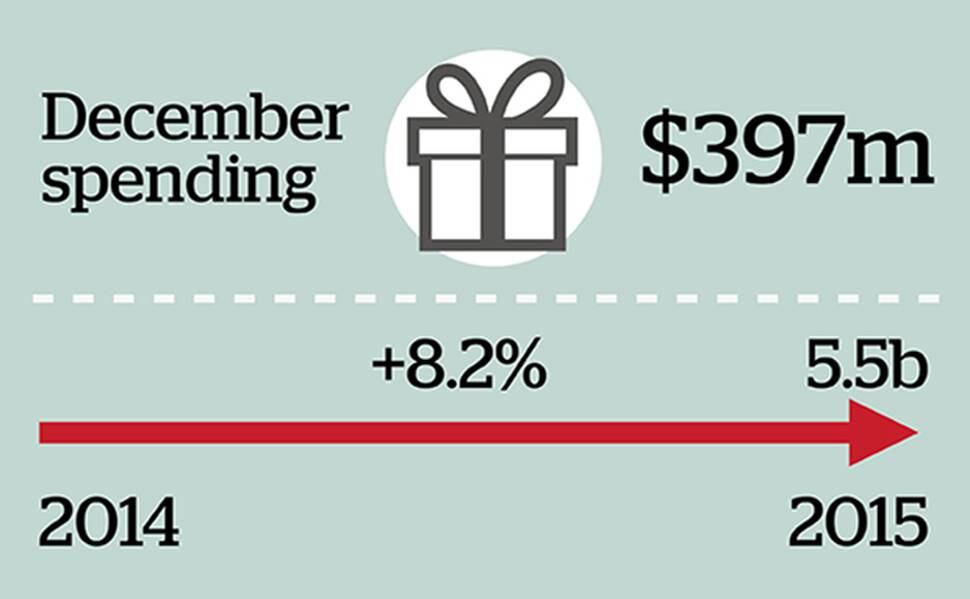 Paymark pointed to a number of factors behind the overall increase in spending, including the Reserve Bank cutting the OCR, which flows on to lower mortgage rates, as well as continued GDP growth.
Lower petrol prices were offset by strong accommodation figures as New Zealand experiences record tourist numbers, said the company, which processes 75 per cent of New Zealand's electronic transactions.
Looking only at Paymark credit card information, shoppers in Auckland and Northland spent $1.088 billion on credit in December, an 11 per cent increase compared with the previous year.
The other big increases in credit card spending came in Otago (14.2 per cent) and Southland (14 per cent), with an overall increase for New Zealand of 10.2 per cent to $2.535 billion.