Agent says Remuera Rd house on an 8000sq m section is one of city's finest.
A marina developer and a former Mrs New Zealand are poised to sell their Auckland mansion for as much as $20 million.
Agent Graham Wall is selling the Remuera Rd home of A-List socialites Simon and Paula Herbert who he said have one of the city's biggest homes, previously owned by businessmen David Richwhite and John Sanders.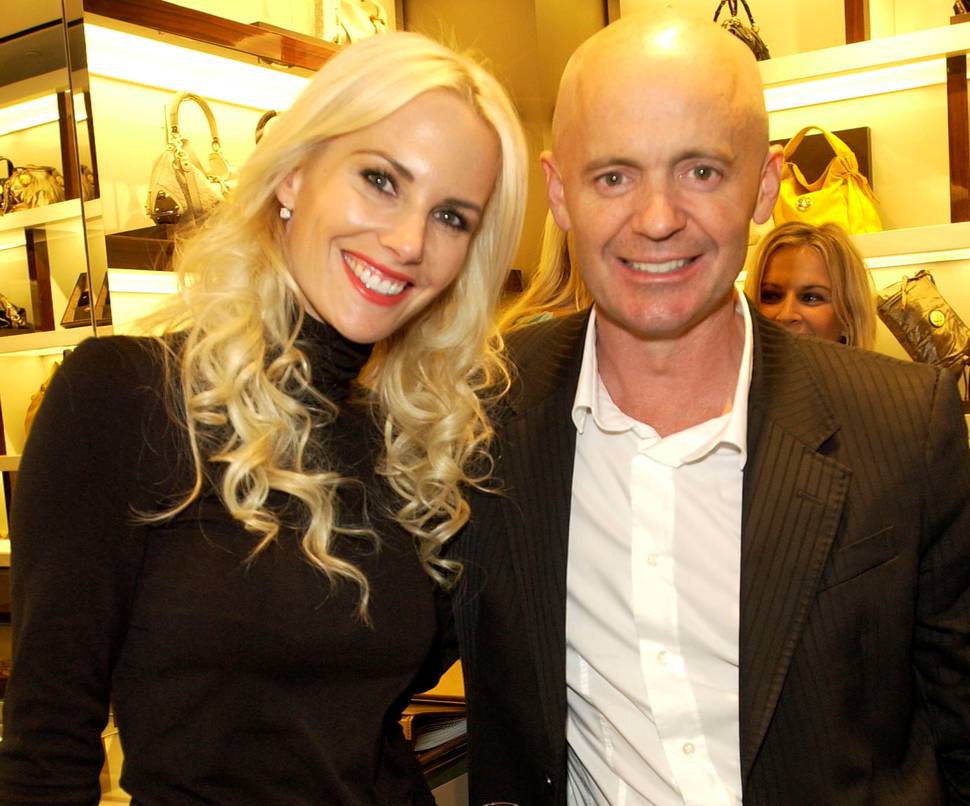 Mr Herbert hit the headlines last year when he showed off plans for his Bayswater Marina Village, seeking to turn a 3.34ha reclaimed site into 100 terraced houses with 20 smaller apartments, all above shops and cafes.
Mrs Herbert was crowned Mrs New Zealand 2009, representing the country in Vietnam.
Mr Herbert said from Sardinia that his wife had designed changes to the almost century-old house, given a contemporary twist with stark, glossy, black-and-white interior decor.
"Before we met, at the age of 24, Paula started one of New Zealand's largest home staging companies. She wears many hats and works across all our businesses. We did a major renovation on the house and gardens in 2010 when we first moved in, opening up the interior spaces and improving the indoor/outdoor flow with new French doors and outdoor terraces. Paula wanted people to be moved by each area as they moved through the house and I believe she has achieved that," Mr Herbert said.
Large, tiered, ultra-modern chandeliers have been installed and dark wood has been painted glossy white in the house with extensive views out over the harbour towards Devonport.
Air-conditioning controls allow for different settings in each room and parties can be held in the swimming pool and tennis court areas simultaneously because both have gazebos with bathrooms and mini-kitchens.
The house at 542 Remuera Rd is across from the intersection of Greenlane East Rd and Remuera Rd. The Herberts plan to move to Herne Bay.
Mr Wall said it was partly the section which made the Remuera property unusual: 8000sq m, or around three-quarters of a hectare, of which 2000sq m is on a separate title, allowing for subdivision. Access from Remuera Rd is already provided down a turf driveway.
The 1920s brick house by architect Roy Binney is behind a high wall, surrounded by English-style landscaping, with a knot garden, walled orchard, 6m high hedges, brick archways and rose garden off the media room and gymnasium near the seven-car garages.
The house also has its own large apartment.
"This is one of Auckland's finest," Mr Wall said, recalling how a few years ago Mr Sanders had hoped to get $26 million for the property, selling to Russian buyers.
The championship-size tennis court has been returfed and renovations have been carried out to the pool house.
Mr Richwhite almost doubled the size of the house before he shifted to Switzerland.