Mobile pod housing, starting from only A$95,000 plus GST (NZ$97,900), is arriving in New Zealand in response to our housing shortage.
Brendon Wright, Mobile Living Group managing director of Asia Pacific, said the new product, coodo, was now for sale in New Zealand and would be shipped here in containers from China.
No units had as yet been sold here, so far.
"We have about three in Australia. Our factory has just got into gear this year," he said.
"We've had inquiries from Christchurch where people are interested in the high speed of the installation on site," he said.
The coodo is a German product, made in Lithuania, but Wright said his company had the design rights for Asian Pacific and is having them made Shanghai.
The units could be stacked on top of each other, he said.
The most expensive two-bedroom 96sq/m coodo would sell for for about A$385,000 with a pagola, he said.
"This is really a whole different way of looking at living.
"Rather than investing in property, you're investing in a living unit so there's no reason you can't have this placed on a leased plot of land.
"It really spins the market on its head," he said.
"This is an instant build solution because they're brought to the site fully built and can be moved," he said.
About a day's assembly was required because the outer façade needed to be clipped on and joined systems needed to locked together, Wright said.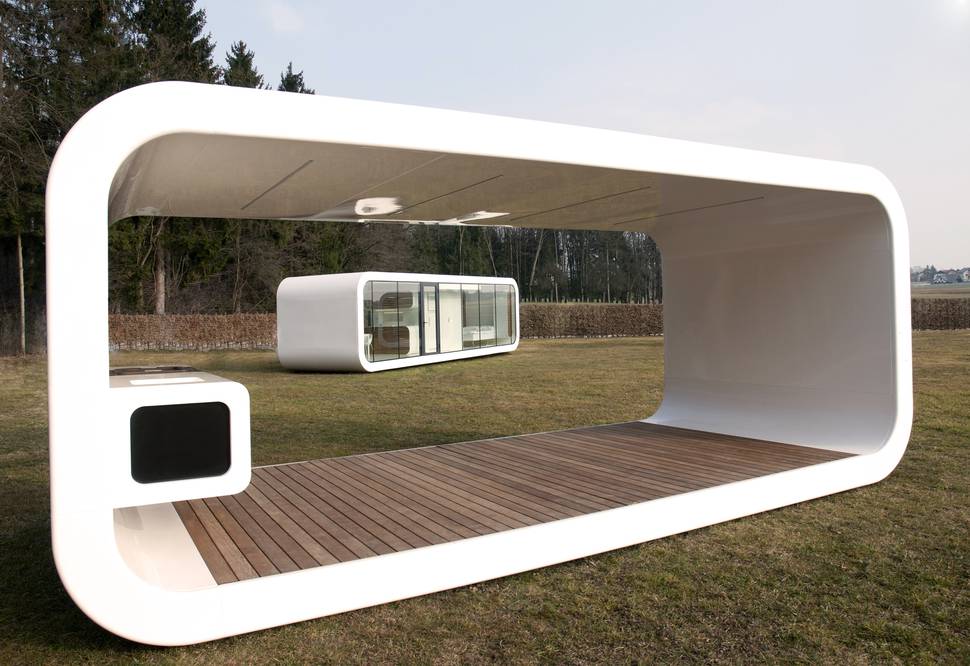 The coodos were compliant with New Zealand building regulations and windows were double-glazed.
Walls are insulated with glass wool, he said.
More information was available on the company's website he said, and a video showed how the units could be transported.
In Europe, the pods were viewed as a temporary structure and one there floated on canals like a boat.
The nature of the product meant less rules were involved in terms of getting consents in New Zealand, he said.
The pods did not need a concrete pad, but stood on footings placed into the ground.
Those footings were concrete and steel, Wright said.
"Some site preparation is necessary," he said.