Topshop boss hard-nosed about his global business but can show a softer side
It's babies before business at Topshop's show at London Fashion Week, as Sir Phillip Green fusses over an employee's new baby.
It's a softer side to the hard-nosed chief executive of Arcadia Group, the company that owns Topshop and Topman that had sales of £2.7 billion ($5.9 billion) for the year ended August last year.
The London-based business tycoon, who in January put the department store BHS up for sale because of a "challenging" market, has developed Topshop as a fast fashion retail pioneer, through high-end designer collaborations and digital innovations across social media.
Despite the growth of online shopping (Arcadia's e-commerce sales grew by 13.4 per cent last year), Green is convinced consumers still want to go to physical shops.
"It's part of their lifestyle - people want to go shopping. I don't think they just want to pick up parcels. You have the opportunity for a little bit more theatre with a physical store. It's educating people about what you are doing, what you're selling."
The latest market tipped for expansion is New Zealand, with a 1200sq m, two-level flagship store which opened this week in Queen Street. Retail prices range from $9 to $400.
Topshop and Topman are largely considered the jewel in Green's extensive retail portfolio which also includes Miss Selfridge and Dorothy Perkins.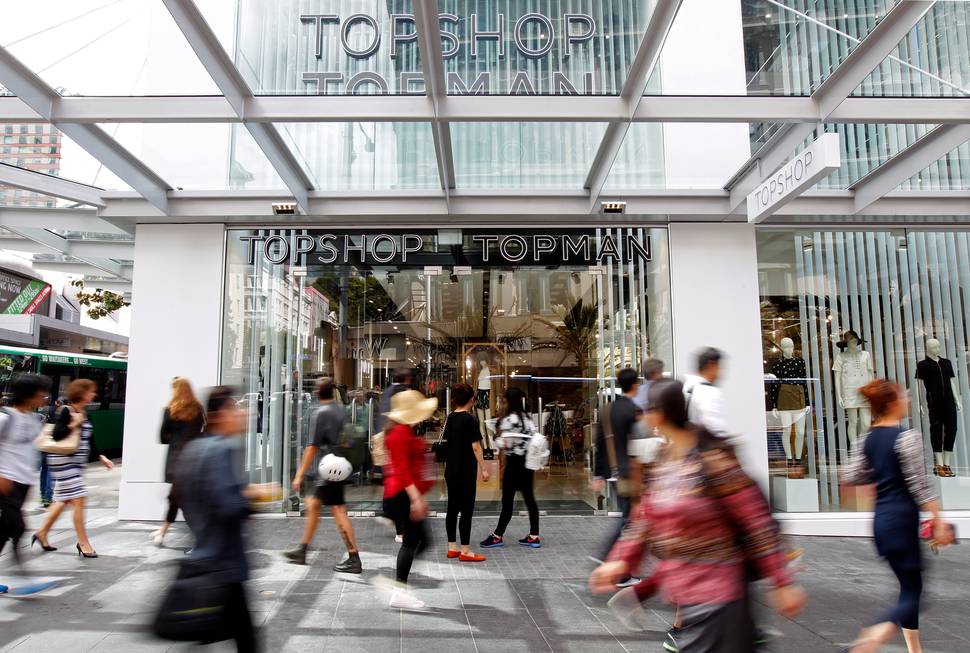 In recent years, Topshop has focused on American expansion, with a 4,000sqm store, its second largest, opening last year in New York.
In February, the first wholly owned Topshop store in Europe opened in Amsterdam. Green said China was the next market ready for expansion, while "people are talking to me about India".
In 2011 the first Australian flagship opened in Melbourne, with further stores opening in Sydney and Brisbane. New Zealand was the obvious next step, he said.
"Australia's been interesting from a business perspective because it's counter seasonal. It's interesting that some of our competitors are not in Australia and New Zealand, it's interesting being first to market."
The Auckland store is the first opening as part of a franchise deal Arcadia Group created last year with New Zealand company Top Retail - a joint partnership with Karen Walker, clothing retailer Barkers and a third silent partner.
It follows an earlier partnership with Walker in 2010 that saw a small selection of Topshop and Topman brands sold through Auckland's The Department Store.
"We want to be in markets that we think we can make a difference in and have a point of view," explains Green, who credits these types of relationships with retail experts in local markets as essential.
"It takes a long time to learn [what works]. How do we deliver, how do we execute? It's about learning a little bit about each market. The first six to 12 months are important. They're all different, you sell a lot more of that, but not of that," he said.
"We're in a global business, we're selling 24/7. It's about educating yourself all the time What's happening where, how, what."

• Zoe Walker is a writer for Viva magazine.