Multiplex cinema, more shops and dining precinct to give shopping centre big facelift
Work started this week on the $36 million expansion of New Zealand's first shopping mall.
Locally owned builder NZ Strong has construction machinery on site in the former carpark of New Lynn's LynnMall Shopping Centre for the initial works phase. NZ Strong director Chris Hunter said this would take about a month.
"We're just preparing the site for the structure above, which is retail and the new cinema complex. Once we've scraped it, we'll begin the piling," Hunter said.
Shane Brealey, NZ Strong's former majority owner who sold his 83.2 per cent stake to Hunter in November, said the builder was putting up an eight-theatre cinema, dining lane and specialty retail complex.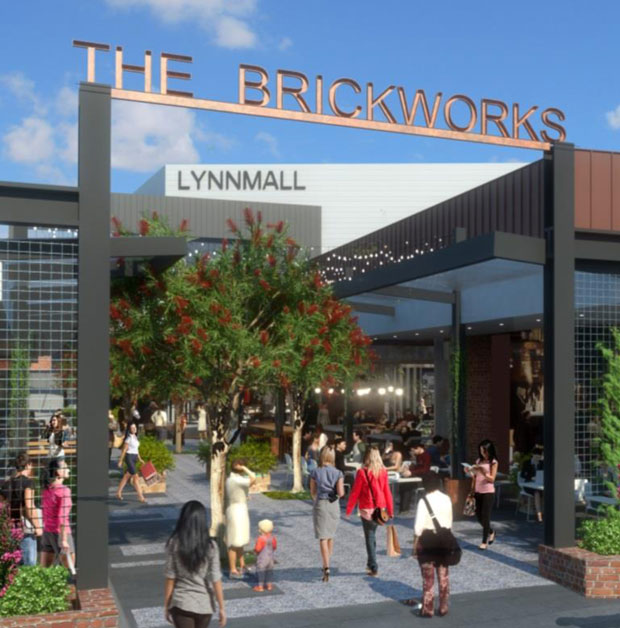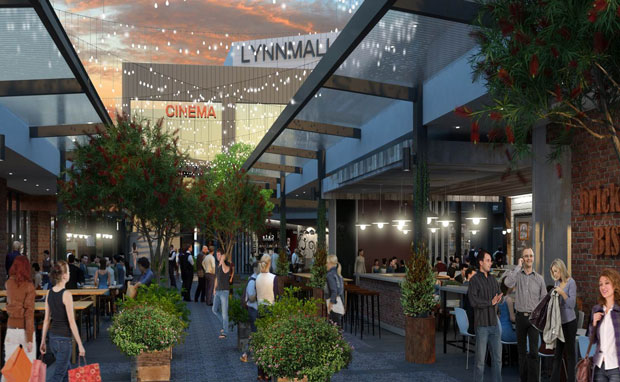 Artist's impression of the new mall. Photo / Supplied
"From a construction perspective, we are all go and have to hit our November completion date. Kiwi Income gave us good planning time enabling us to hit the ground running on Monday.
"On site is a 50-tonne continuous flight auger piling rig hooked up to a concrete pump. Brian Perry are on track to complete all piles by the end of next week. Also on site is a 25-tonne Polespec piling rig, two 10 to 12-tonne excavators and as many six-wheeler trucks as we can safely accommodate to prepare the foundation and civil works for this project.
"It is good to hit this messy part of the project during the typically quiet Auckland January period. We should see structural steel frames standing in February with the big cinema box following soon after."
Owner Kiwi Income Property Trust revealed in November the long-awaited mall makeover was about to begin and that cinema chain Reading would operate the movie complex.
Whau Local Board member Derek Battersby described it as a shot in the arm for the west.
Work is due to be completed around November this year, Kiwi Income Property Trust said.
Chris Gudgeon, trust chief executive, said the mall was extremely popular but needed to be much bigger to meet shopper demand.
"The current retail offer will be expanded through the development of a new Reading Cinemas multiplex on a 15-year lease, complemented by a new dining precinct called The Brickworks, and additional specialty retail," Kiwi announced.
Gudgeon said Kiwi was pleased to be bringing cinemas back to New Lynn after a 14-year absence.
Resource consent was secured last year and Kiwi is capitalising on revitalisation of the wider area, with the big public transport interchange and rail and bus station, extension of the motorway and development of a 10-level Merchant Quarter apartment tower above the new medical centre and carpark adjacent to LynnMall.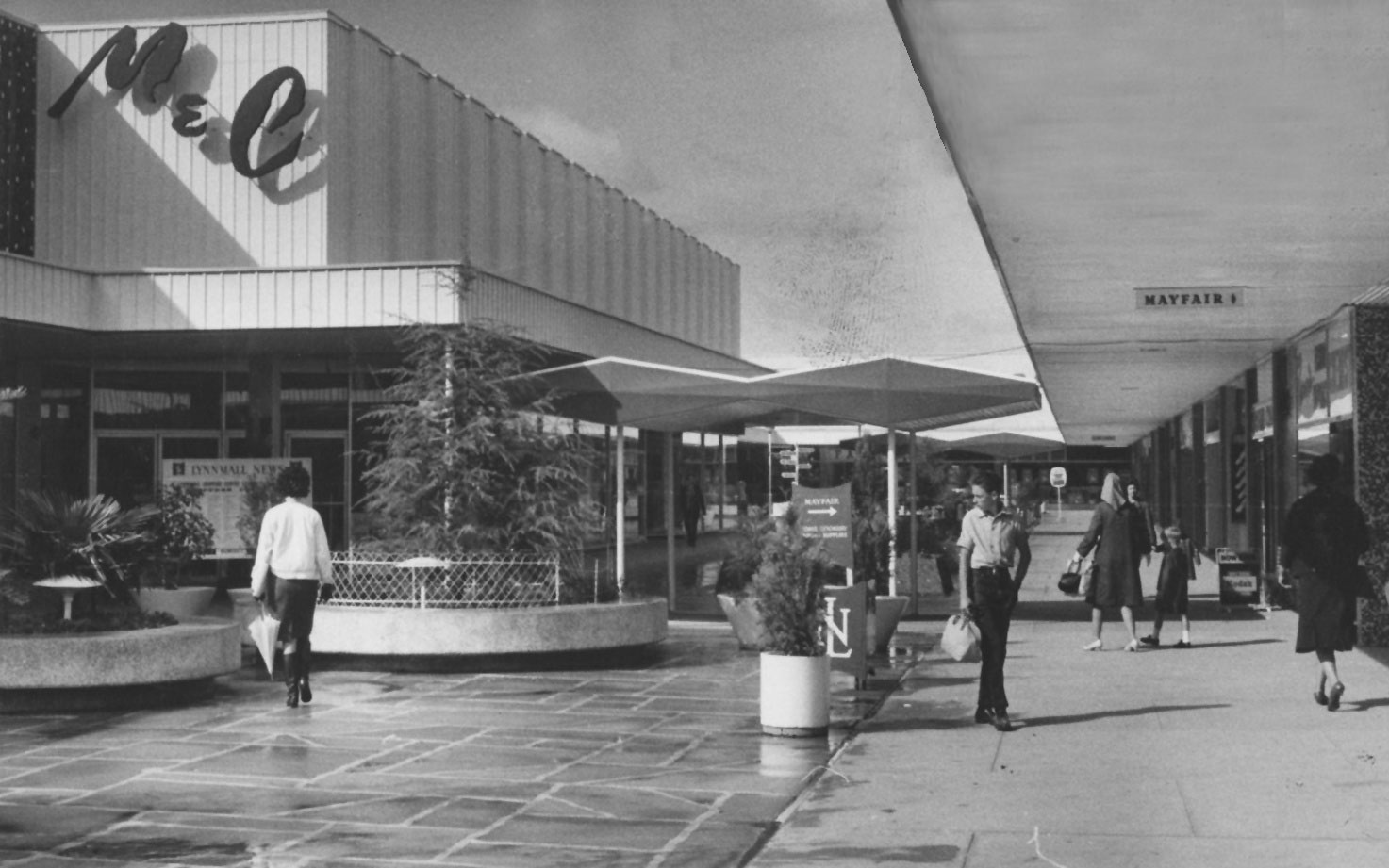 Lynmall Shopping Mall, Auckland. 1 June 1965. Photo / NZ Herald
LynnMall
• NZ's first mall.
• Opened 1963.
• Kiwi purchased in December 2010.
• Sale price: $174 million.
• $36m expansion under way.
• New 8-cinema Reading multiplex.
• The Brickworks dining lane.
• Extra shops.