"It's like watching a milk bottle falling off a table. It rolls and falls in nightmarish slow motion and yet it seems unstoppable. There was a time when the family was whole, and a time when it hit the ground... In between is the moment when she should have caught it."
Novels with family and relationships at their centre - often with a mystery or thriller element - are Napier-based writer Charity Norman's favoured subject; and her fifth is another strong novel about the sometimes conflicting ties of family and faith.
Cassy, in New Zealand for a summer holiday, hitchhikes out of her boyfriend's life after an altercation. Tearful, yet determined, she jumps in a rusty van full of friendly - if oddly named - strangers. There's Sydney, Rome, Bali, Washington, Paris etc - but they seem harmless enough; they're smiling and welcoming and after a while don't seem like strangers at all.
Their base is a remote off-the-grid lakeside farming collective near Rotorua called Gethsemane, presided over by a charismatic, unstable leader called Justin. And it's where the newly vulnerable Cassy agrees to go to for a night or two.
Once there the beauty of the setting and the hospitality of her new companions intrigue her.
While her friends back in England "pretended to listen for three seconds before jerking the subject smartly back to themselves" - these people seem genuinely interested in her.
It's also a welcome respite from pressures back home - a demanding father who expects her to be a high-powered corporate lawyer - a career path she has little interest in.
Anyone familiar with the Gloriavale community and other cults will know where this leads.
The book is divided into two narratives – Cassy's and that of her mother Diana, whose milk bottle simile occurs early in the novel.
Norman deftly chronicles the subtle manipulation Cassy undergoes at Gethsemane - and perhaps most memorably - the impact on the family back in England, especially her father and fiery, outspoken younger sister Tara - who steals every scene she's in.
Throughout Norman is adept at capturing the everyday tensions, that spilt milk, that gnaw away at families and sets a time bomb ticking.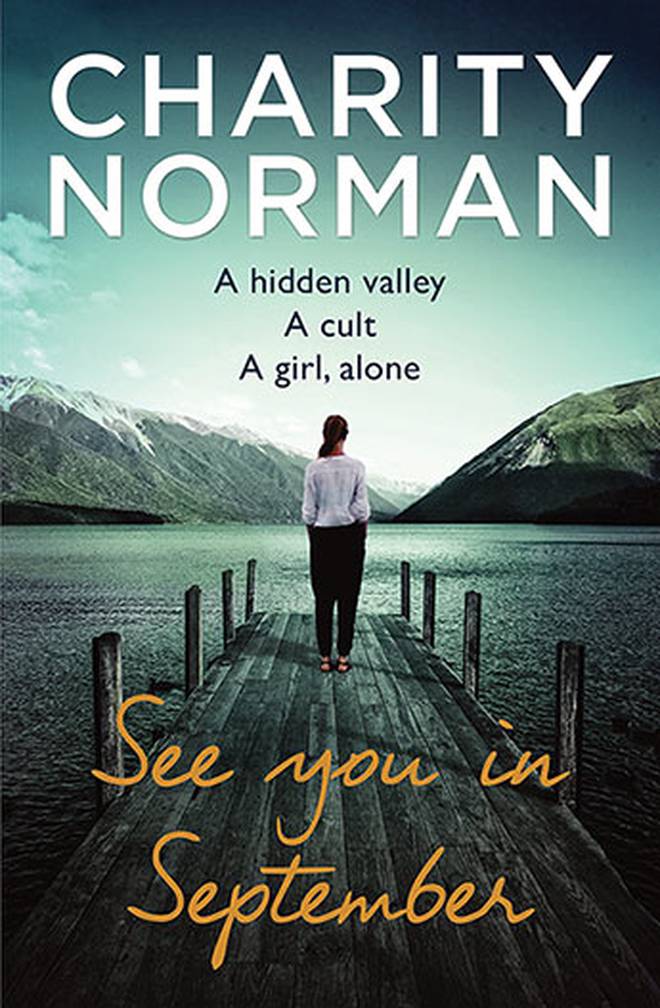 See You in September
Charity Norman
(Allen & Unwin $32.99)