A quintessential Kiwi bach with a mature pohutukawa tree on one side and a white sand beach on the other is on the market for the first time in 50 years.
The tiny beachfront property at Mt Maunganui is expected to fetch millions.
The humble one-bedroom home on Oceanbeach Rd - right on the water - has been coveted by locals for five decades with numerous offers to buy the slice of paradise.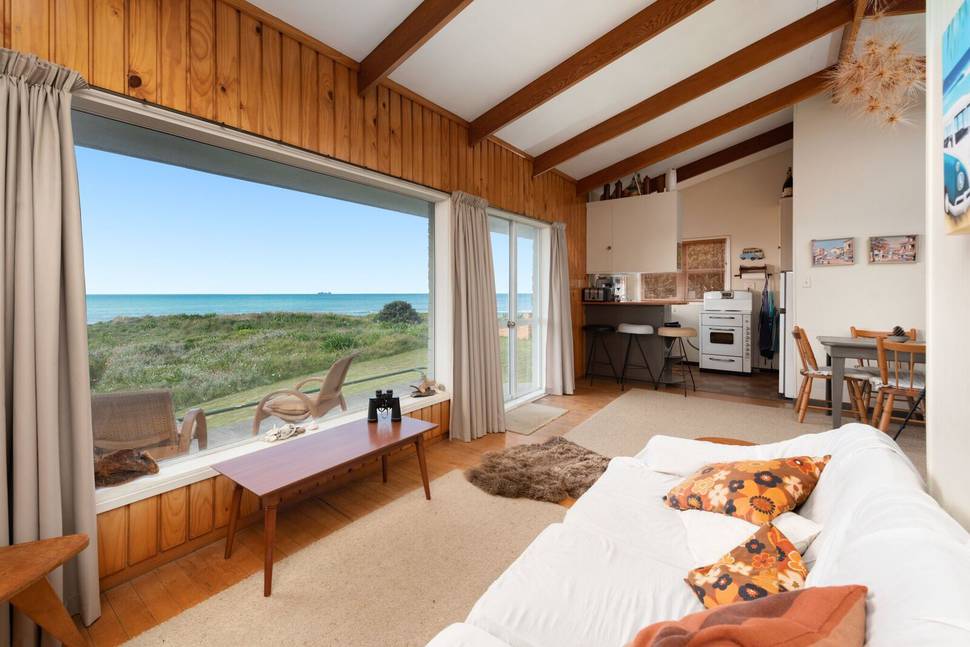 The house, just 100 square metres in size, is a simple 1960s design with an open-plan lounge.
It has little in the way of luxury - apart from stunning views and easy access to the white, sandy shore.
Bayleys agent Sharon Hall said the property was "a rare treasure" in an "impossible to beat location."
The property is one of the last of its kind on the strip with a large flat site of 862sq m leading directly to the beach.
"It's the sort of holiday home everyone wants and is working toward," Hall said.
"It has sea and island views, leads straight to the beach, it actually doesn't get much better than this."
Hall wouldn't be drawn on the value of the property but said the 2015 council CV of $2.074m was "three years old and very outdated."
"It's impossible to say what it will go for because it is such a unique property," she said.
"There are no words to describe the ever-changing panoramic water and island views, or the feeling of sanctuary when you drive in."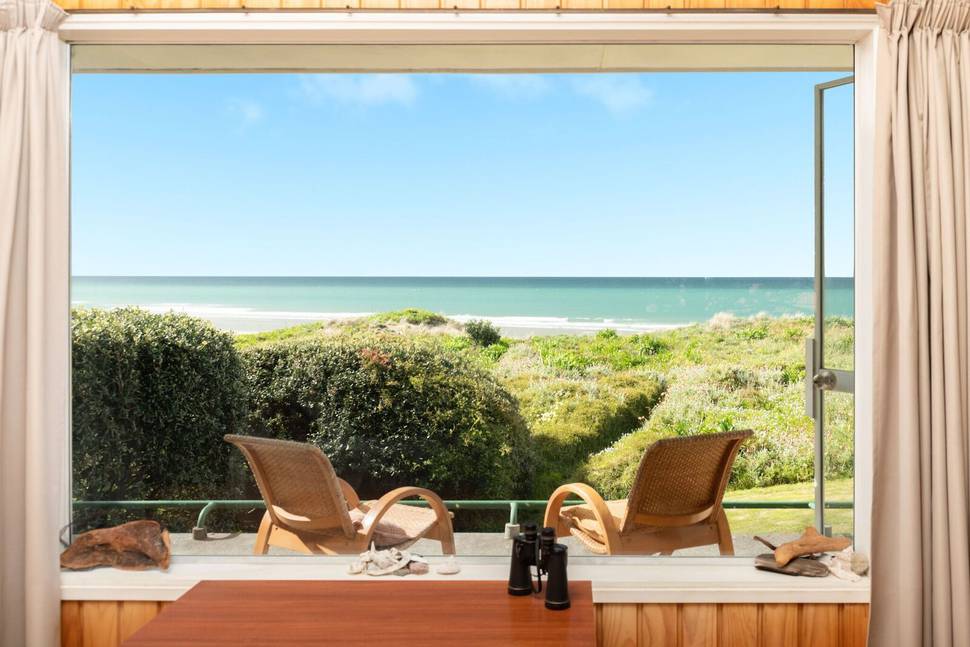 The property had been "lived in and loved" by the same family for 50 years.
"It was their dream to have a holiday home like this and they all learned to surf here, they gathered pipis, and relaxed here, it is a very understated bach."
Hall said the family had been approached many times over the years by people interested in buying the property.
"They have loved their time here but have finally decided it's time for another family to make some memories."
The house will be sold at auction on November 14.