New Zealand basketball star and NBA hopeful Corey Webster has been found guilty of two assault charges, on what his lawyer says is a technicality.
Webster, 28, appeared in the Auckland District Court today to hear Judge Ajit Singh's decision following a four-day trial in June at the North Shore District Court.
The shooting guard had flown back from the US for the hearing after playing in the NBA Summer League with the Dallas Mavericks last month.
The charges stemmed from an incident at a Takapuna bar on November 30 last year as Webster celebrated his birthday with friends.
Judge Singh said there were five separate incidents, four of which involved Webster pulling a "Santa-like beard" on musician Michael Tilton, who was collecting donations for a Starship Hospital fundraiser.
The other incident involved the former Breakers player assaulting Joungmin Namkung, a "good Samaritan", as a fracas broke out at the Takapuna Bar.
When delivering his decision, Judge Singh said the first and last incident of beard pulling could not be proven beyond reasonable doubt.
He said the first time Webster pulled Tilton's beard was to check if it was real and the last was a consensual "wager".
The wager, the judge said, was "implied consent, or express consent".
However, the judge said he found Webster guilty of assault for the second and third incidents of beard pulling.
"I want to be very clear. At the trial a photograph of a lump of hair was produced. It was not clear as to which of the five incidents resulted in the removal of Mr Tilton's beard," Judge Singh said.
The judge also found the 1.88m Webster guilty of assaulting Namkung when he grabbed his hoodie by the collar, pushed him and was "lifting him a little bit".
"However, there was a fourth particular to that charge where you were [accused of] pushing Mr Namkung to the ground. That particular was not proved beyond reasonable doubt.
"Another person came from behind and held him in a choke hold, after which, as your counsel rightly pointed out, it happened so quickly. So I can't be certain it was you who pushed him to the ground.
"There's a distinction in my view of the punching incident and the grabbing of the hoodie incident."
Judge Singh said there was also not enough evidence to prove Webster punched Namkung, but Webster had accepted he held Namkung's hoodie while other witnesses testified the basketballer tugged it.
During the trial Judge Singh threw out allegations against Webster of punching, which he said were based on "unreliable" evidence.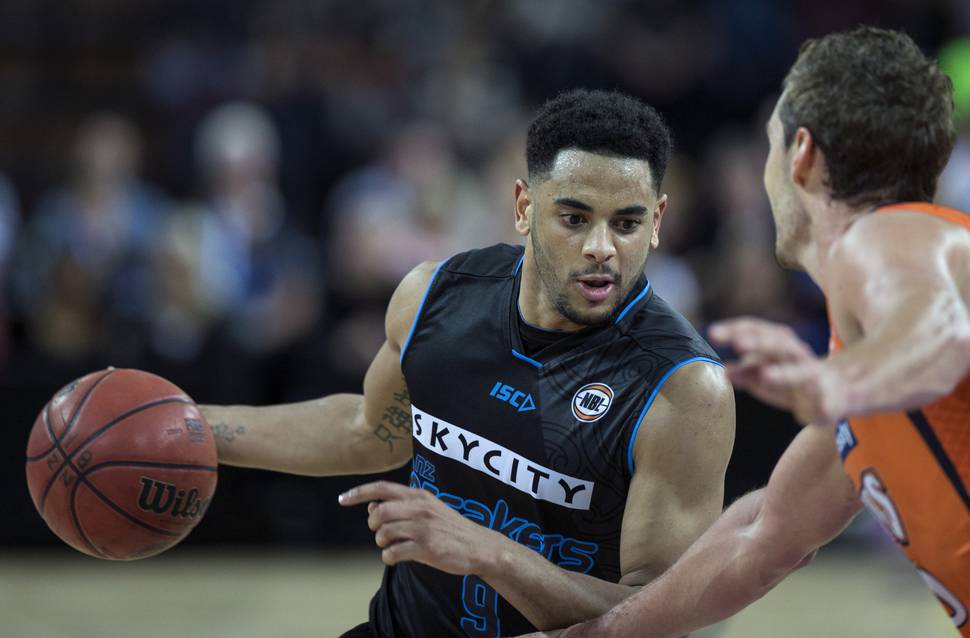 Webster's lawyer, Fletcher Pilditch, said his client's offending was at a very low level.
"It wasn't a malicious or vicious beating ... It was just a joke, possibly one that went too far," he said of the beard pulling.
He said because information about Webster's arrest was leaked to the press, before his first court appearance, the basketballer had suffered from significant media interest in the case for what he called "very, very minor conduct".
He added his client had been found guilty on two technicalities.
Webster also offered an apology to his victims and told the court he "did not mean any ill will".
"I regret the situation ... I would love to apologise to them in person but that is not possible right now. I am sorry if they got hurt in any way, I did not mean [to hurt them]."
Judge Singh discharged Webster without conviction but ordered him to pay $500 in reparation to each of his victims.
Webster also said he would make a voluntary donation of $1000 to Starship Hospital.