Dishes left in filthy sinks, mouse poo by sacks of rice and cockroaches crawling on grimy kitchen equipment all earned Auckland eateries E grade food ratings over the past year.
Photos released to the Herald under the Official Information Act show some of the worst conditions discovered by council workers during inspections around the Super City.
Inspectors do not always take photos, but photos that had been taken at E grade premises were provided.
• READ MORE: The 24 Auckland eateries not up to standard
At the time of publishing nine establishments had E grades.
Photos of grease and grime build-up on walls, at the bottom of bench legs and on the sides of equipment were common, and many showed mouse droppings on the floor and around old food.
One photo showed a dry food area in total disarray, with what appeared to be flour strewn across the floor with rubbish piled on top.
In another, a grimy set of shelves caked in remnants of old food was being used to store ingredients.
Cockroaches had made a home inside a grease-stained metal hidey-hole - part of a piece of kitchen equipment in one eatery.
The names of the E grade establishments in each photo were withheld for privacy reasons, but an up-to-date list of food grade ratings can be found on the council's website.
Auckland Council environmental health manager Mervyn Chetty estimated between 20 and 30 E grades were handed out each year.
Auckland has about 8900 eateries the council issues A, B, D or E grade. There is no C because eateries should either be above or below the standard.
Establishments are graded on overall hygiene standards, conduct and maintenance, process control, cleaning and sanitising and staff training.
Only an E grade requires a business to close.
• Eateries not up to scratch close doors
In most cases, businesses closed for a day or two while they fixed the problem, and the council lifted their grade when they reinspected the premises.
"Most of the businesses when we issue D or E grades they work quite quickly to fix it. We wouldn't allow them to reopen if they don't," he said.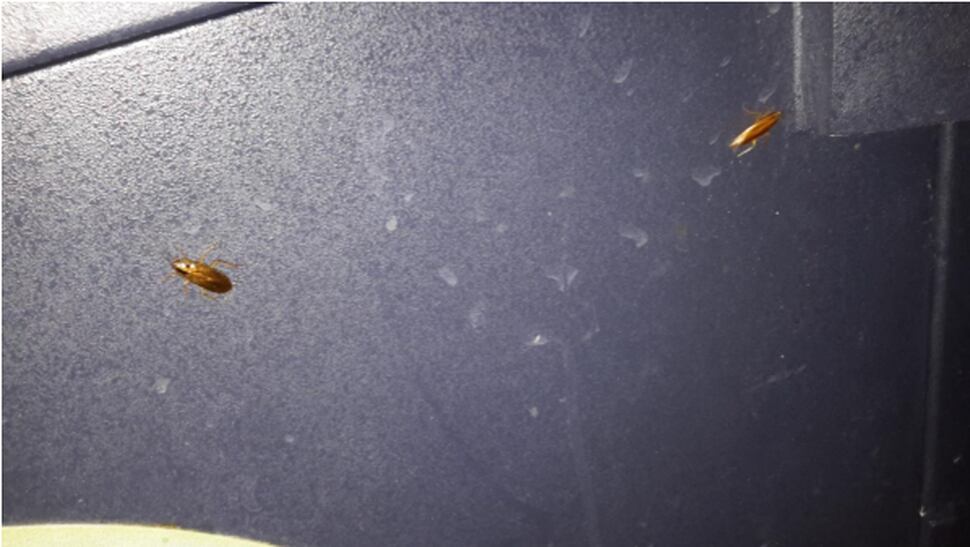 "Most of them close voluntarily, we go back the next day or the day after that and have a look and they're good to go."
The council did not ask businesses to close their doors for good, but if an operator did not comply to lift their grade, the council can prosecute them under the 2014 Food Act.
Some businesses did close after receiving a low grade, but Chetty said it was difficult to tell whether the two events were related.
"In time some may close but they may have closed anyway."
D and E grades had to be displayed for two months after inspection even if the problem had been fixed.
In most cases, a business with an E grade would pay for a reinspection after the two months were up.
A minority of businesses would continue to trade with an E rating until the next annual free inspection, Chetty said.
E Ratings as at February 20, 2018
• Price Chopper Limited, 39 Mangere Town Square, Mangere: Unsatisfactory cleaning, pest control, premises structure/layout, maintenance issues, Inadequate staff training
• Smart Deal Bazar, 513A Sandringham Rd, Sandringham: Pest control, premises structure/layout, pepeat offences, unsatisfactory cleaning, poor food handling practices
• Kona Lunchbar, 10 Corban Ave, Henderson: Pest control, unsatisfactory cleaning, poor food handling practices, inadequate staff training
• Kiwi Bagels, 9/3 Brick St, Henderson: Premises structure/layout. Repeat offences, maintenance issues, unsatisfactory cleaning, poor food handling practices, pest control
• Chomna Thai, 40 Lorne St, Auckland Central: Pest control, unsatisfactory cleaning, inadequate or falsified records
• Jade Town Uighur Cuisine, 598-600 Dominion Rd, Balmoral: Unsatisfactory cleaning
• Wairau Foods and Spices, 22/170 Wairau Rd, Glenfield: Poor food handling practices, unsatisfactory cleaning, inadequate staff training, pest control
• Pukeko Bakery, 1/48 Anzac Rd, Browns Bay: Premises structure/layout, repeat offences, maintenance issues, unsatisfactory cleaning, poor food handling practices, inadequate staff training, pest control