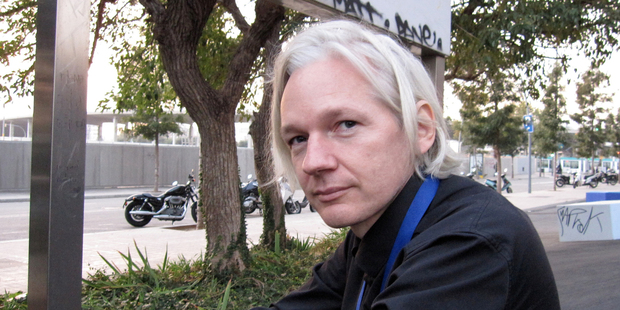 WikiLeaks founder Julian Assange has announced he will leave the Ecuadorian embassy in London soon.
But Assange would not elaborate on speculation he will hand himself in to British police or say exactly when he would leave the embassy.
He made the announcement on Monday during a press conference at the embassy where he has sought asylum for more than two years.
Media reports had suggested the 43-year-old Australian, who has been holed up at the embassy to avoid extradition to Sweden on sexual assault allegations, needs hospital treatment for heart and lung problems.
Assange has said he fears that if he goes to Sweden he will be extradited on to the United States to face charges for publishing classified material.
The WikiLeaks founder told the press conference his health had suffered during his time at the embassy. "It is an environment in which any healthy person would find themselves soon enough with certain difficulties they would have to manage," he said.
- AAP