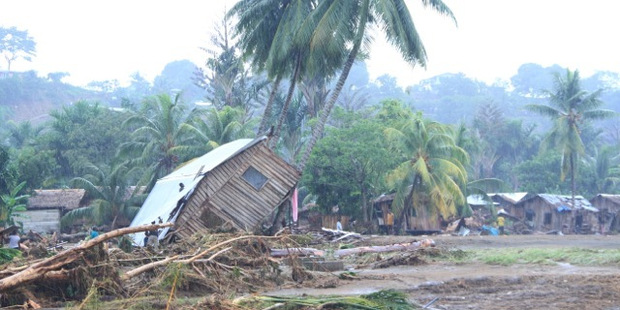 Living conditions continue to deteriorate in the Solomon Islands after severe flooding last week.
Infrastructure in the country's capital Honiara remains extremely damaged and the city's water system was running at only 40 per cent, Unicef NZ executive director Dennis McKinlay said.
Almost 10,000 people remained in evacuation centres. Clean water and adequate sanitation were urgently needed to avoid the spread of disease, he said.
A second New Zealand Air Force Hercules carrying aid supplies was due to arrive in the country last night. It brings the New Zealand Government's financial contribution to the flood relief effort to about $1.6 million.
"Our staff on the ground tells us that water and sanitation conditions in the 24 Honiara evacuation centres are continuing to deteriorate, as they are just not equipped for the numbers of people using them," McKinlay said.
"Displaced people are mainly from the poor parts of Honiara - areas that were deficient in clean water and sanitation even before the flooding."
The death toll rose to 24 this week after heavy rain from a tropical depression caused severe flooding, washing away homes and bridges last week.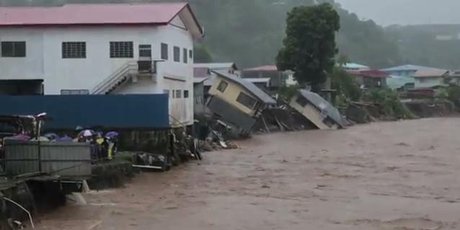 Unofficial estimates of fatalities were far higher, with many families retrieving and burying bodies themselves, bypassing official processes, an Oxfam spokesman said.
Cases of diarrhoea, acute respiratory infection and conjunctivitis were increasing and there had been reports of malaria cases, McKinlay said.
The flooding has affected 52,000 people - 12,000 in Honiara and 40,000 in Guadalcanal. Little was known about the condition of those in remote and hard-to-reach areas.

"Damaged roads and bridges mean that water and sanitation assessments are still to be carried out in areas outside the evacuation centres in Honiara and other areas of Guadalcanal," McKinlay said.
Supplies of water containers, purification tablets and soap had helped, however more were needed and were being urgently shipped to the country.
Child protection staff have also been mobilised from Unicef in Fiji, McKinlay said.
- APNZ