'The only downside of being a comedian is it's difficult to tell when you're working and when you're on holiday.'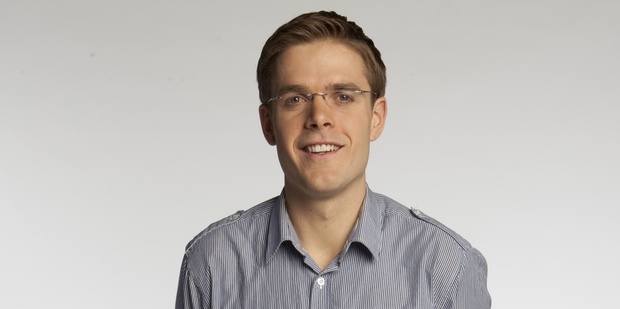 What was your greatest holiday?
The Melbourne Comedy Festival last year was pretty fantastic for comedy - it's second only to the Edinburgh Fringe. Octopus Island in Fiji is also something I want to repeat - the best food I've had in the islands on the best beach in Fiji.
And the worst?
I'm yet to manage a truly terrible holiday. Last year Jono and Ben at Ten on TV3 flew me to Tokyo to sing a song to Sonny Bill Williams who I had been stalking all year. I flew to Japan got off the plane sang poorly to an audience of Sonny and 50 Japanese journalists (who didn't know what had hit them) and then got back on the plane home! It was awesome, but next time I'll try to make sure we book a hotel.
If we bump into you on holiday, what are you most likely to be doing?
Stressing about work. The only downside of being a comedian is that it's difficult to tell when you're working and when you're on holiday.
I don't have to actually even leave town, I just need to know in my head that there's nothing that I should be doing.
What's your dream destination?
This year it's Los Angeles; thanks to Hollywood it has become the comedy capital of the world so I want to see my heroes onstage at the Upright Citizens Brigade theatre. Plus it has two NBA teams in the same building. I also kind of want to see UCLA, Disneyland and the set of the television show Friends.
What's the dumbest thing you've ever done when travelling?
Joking with Customs. Getting a laugh from the three people standing behind you in the queue is never worth the encore with the officials.
Complete this sentence: I can't travel without ...
TripAdvisor. Who knew there was a good Mexican restaurant in Rotorua?
What's the best travel tip you've ever been given?
Go on TripAdvisor.
What was the most memorable meal you've had while travelling?
Oh man, Pellegrini's in Melbourne - it makes me happy just remembering eating there last year. I think I ate there for a week straight last year. Can we put in a photo of Pellegrini's instead of my ugly headshot?
Favourite airport to land at?
Nadi, or anywhere where you can feel that tropical heat the minute that you step off the plane.
What's the next trip you've got planned?
I'm going to Melbourne and LA this year ... I'm TripAdvisor-ing it as we speak.
Guy Williams is a presenter on TV3's Jono and Ben at Ten and hosts the drive show on the Edge radio station.