February 2, Punxsutawney, Pennsylvania, USA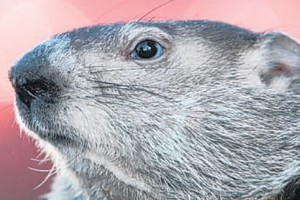 Head to Gobbler's Knob to get a glimpse of Punxsutawney Phil.
The 1993 film Groundhog Day made Punxsutawney's Groundhog Day world famous, but the event has been celebrated for centuries. It focuses on the weather forecasting talents of the town's most illustrious inhabitant, a groundhog named Punxsutawney Phil. Each year members of the Inner Circle of the Punxsutawney Groundhog Club head to Phil's home on Gobbler's Knob to watch him emerge from his burrow. According to folklore, if Phil sees his shadow there'll be six more weeks of winter. If he doesn't, it means an early spring. Festivities include breakfast with Phil, a carnival, a groundhog banquet and groundhog weddings and birthdays. Visit groundhog.org.