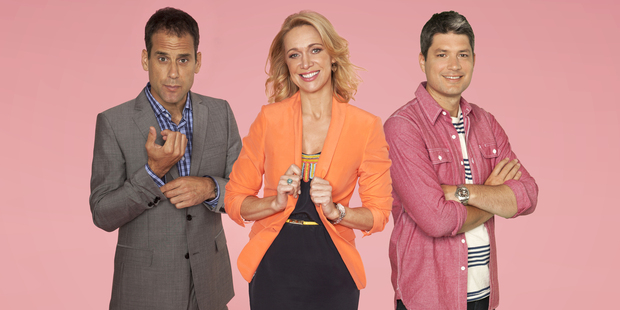 Ratings for the new TV One daily show Seven Sharp bounced back on Monday after a slide in its first week.
But the audience for its rival current affairs show Campbell Live was also up, and it won the younger demographics.
Overnight ratings figures supplied by Nielsen TAM show a total audience for people aged over five of 414,000 on Monday, up 20,000 on Friday's audience and up 103,000 on its lowpoint of 310,300 on Thursday. Seven Sharp started out with 508,000 when it launched on February 4.
The levelling will be a relief for TV One producers who dubbed the show as the future for current affairs, but have been pilloried for the show's content and ratings showings.
Seven Sharp's arch rival was also up to 304,000 of people aged five plus, which was bigger than any audience last week.
The target audience for both TV One and TV3 is for people in the age group of 25-54, which came close to doubling the figures for Thursday. Campbell won that demographic, with 125,300 compared to 111,000.
Seven Sharp is trying to attract younger people to the 7pm time slot, with a bigger focus on social media.