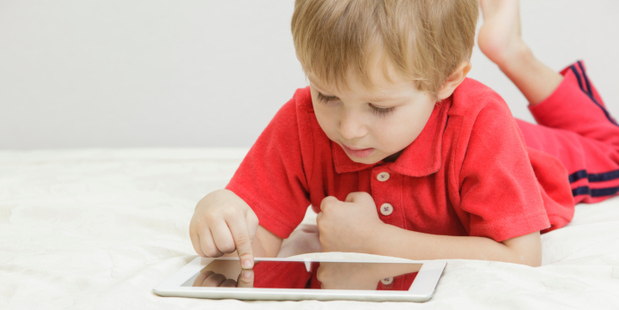 US federal regulators have announced that they have filed a lawsuit against Amazon.com for allegedly making it too easy for children to make purchases when using mobile apps without a parent's permission.
The Federal Trade Commission said Amazon charged parents millions of dollars in unauthorised payments for what's known as "in-app purchases," typically make-believe items offered within mobile games such as Candy Crush Saga that enhance a game or allow a user to advance to higher levels.
Refunds for families
The FTC is seeking refunds for families affected by the unauthorised charges, which began in 2011. It also wants the court to permanently ban Amazon from charging parents for in-app purchases without their consent.
Amazon, whose chief executive Jeffrey Bezos owns The Washington Post, declined to comment on the lawsuit. But a spokeswoman pointed to a letter that Amazon sent to FTC Chairwoman Edith Ramirez recently saying the agency's decision to file suit was "deeply disappointing" and that the firm has improved its controls since the Amazon app store was launched in 2011.
The FTC alleges that Amazon violated the FTC Act by billing parents for charges incurred by their children without permission.
Amazon's Kindle Fire tablet was used by children to play games and spend "unlimited amounts of money" to pay for virtual items within the apps such as "coins," "stars," and "acorns" without parental involvement, the agency said in a statement. The FTC said that when the app store launched, no password requirements were put in place to stop children from making the purchases.
Read also:
• Bill hits $1250 after child's unmonitored tablet use
• Making tablets and smartphone presents kid-safe
• Gen Z: Child of our times
"Amazon's in-app system allowed children to incur unlimited charges on their parents' accounts without permission," Ramirez said. "Even Amazon's own employees recognised the serious problem its process created. We are seeking refunds for affected parents and a court order to ensure that Amazon gets parents' consent for in-app purchases."
Amazon staff concerned
Just a month after apps were introduced into Amazon's store, internal emails between staff showed the company was concerned about in-app purchases being made without password protection, according to the government. It was "clearly causing problems for a large percentage of our customers," said an Amazon employee said in one email cited in the FTC's suit.
The situation, according to the Amazon email, was a "near house on fire." The FTC said thousands of parents complained to Amazon about charges made by children through in-app purchases.
The company changed its policy in 2012, requiring passwords for purchases of more than $20. Still, complaints piled up, according to the FTC suit. In 2013, Amazon required greater password protections but still allowed a 15-minute window for unlimited purchases after an authorising password was used.
It took the FTC's lawsuit, approved last month, for Amazon to further strengthen its in-app purchases policy for newer devices, the FTC said.
Experts criticise in-app purchases
Lawmakers and child development experts have criticised in-app purchases in child-oriented apps because children often don't realise they are making real purchases for items such as gold coins that ultimately show up on their parents' bills.
In the game Ice Age Village, for instance, gold coins and acorns can be purchased for as much as $99 per item. One mother complained to Amazon of $358.42 in unauthorised charges, according to the FTC. Some parents complained to the company that children who could not read were able to "click a lot of buttons at random" and rack up charges.
Privacy advocate Jeffrey Chester said Amazon's refusal to settle with the FTC showed that it "places making money over the interests of its customers."
"As Amazon gears up to release a new phone and expands its impact on the mobile industry and consumer rights, the FTC's complaint should serve as a wake-up call for better corporate ethics," he said.
The FTC's suit comes after several weeks of talks with Amazon about the company's policy for in-app purchases. The FTC asked the Seattle retailing and tech giant to abide by guidelines the agency has put forward for rival Apple, which settled similar FTC charges this year.
In the July 1 letter to Ramirez, Amazon said it shouldn't be held to the same standards as Apple.
"We have continuously improved our experience since launch, but even at launch, when customers told us their kids had made purchases they didn't want we refunded those purchases," wrote Andrew DeVore, Amazon's vice president and associate general counsel.
Next Story: And the World Cup winner is...Adidas
- Washington Post