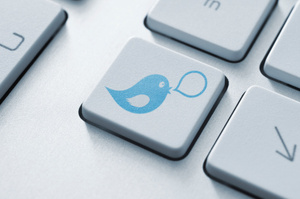 A White House national security official was fired after it was discovered that he was behind an anonymous Twitter account that criticised the Obama administration.
Jofi Joseph was nonproliferation director on the National Security Council and was involved in nuclear negotiations with Iran.
His postings on the @NatSecWonk account, which no longer is available on Twitter, often took shots at administration policy and figures, including Secretary of State John Kerry and defence Secretary Chuck Hagel, along with members of Congress.
One tweet said: "More people should be asking why John Kerry installed two former aides, both with ZERO foreign policy experience, into top posts at State."
Another tweet said: "That Obama only called Kerry/Hagel AFTER he made decision with his WH aides on going to Hill underscores how all foreign policy is WH-based." The tweet referred to Obama's surprise decision in late August to seek congressional authorization for military strikes against Syria as punishment for a chemical weapons attack in August.
Joseph could not be reached today for comment. No one answered the telephone at a number believed to be his.
In a statement to Politico, Joseph took "complete responsibility" for the Twitter feed, saying it started as a "parody account." He apologised to those he insulted.
A White House official confirmed that Joseph no longer works for the administration, but declined further comment on personnel matters.
White House spokesman Jay Carney said today he had no additional information to provide.
He said White House staffers cannot access social media sites like Twitter from the White House unless they have an official, authorized account. Carney and many other senior administration officials have official Twitter accounts and often send many tweets a day.
-AP