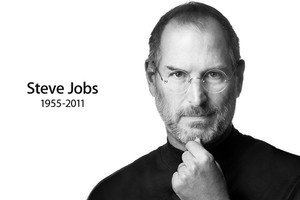 Steve Jobs, co-founder of Apple, will be remembered as a hard-driving executive who pioneered the concept of the personal computer and of navigating them by clicking onscreen images with a mouse.
In more recent years, he introduced the iPod portable music player, the iPhone and the iPad tablet - all of which changed how we consume content in the digital age.
Here is what people on the web are saying about his death and legacy.