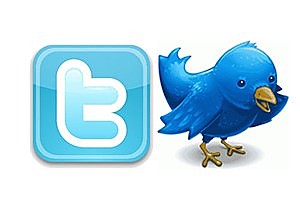 The so-called 'mouseover' hack that crippled Twitter overnight appears to have involved one or more Auckland students.
The exploit was spread by users simply scrolling over infected links with their mouse, forcing pop-up windows and links to porn websites or sending tweets from users' accounts.
Many users saw strings of computer code in their message feeds and inadvertently passed them on to their follower lists.
The 'attack' originated from an Auckland-based user with links to University of Auckland.
That user later attributed the hack to his friend, a well-known local DJ.
Numerous Twitter posts about the attack have backed this up, crediting the DJ for the destructive exploit code.
But it has since been revealed that the code itself was supplied by a Japanese programmer, and did not originate in New Zealand.
The account that sparked the problem has since been disabled, and the bug was fixed early this morning by Twitter.
Carolyn Penner from San Francisco-based Twitter told nzherald.co.nz that the microblogging service won't be looking at pressing charges over the exploit incident.
"We won't be publicly identifying individuals who may or may not have been involved," she said. "We, of course, won't be pursuing legal action."
A Police spokesperson says they are "aware of the recent issue Twitter has with a user but we have no further information on how it happened or who is responsible."
Those hit by the bug included White House press secretary Robert Gibbs, with 97,000 followers and Sarah Brown, wife of former British PM Gordon Brown, with 1.1 million followers.
- NZ HERALD STAFF