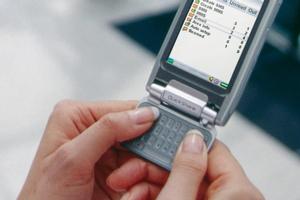 Vodafone will slash data roaming rates to Australia by 93 per cent and other international rates by 66 per cent by the end of the month, the mobile giant said yesterday.
This is the second deal the company has announced that directly targets deals its competitors Telecom and 2degrees are offering.
Vodafone's last deal, the pre-pay Talk plan, raised fresh questions on whether termination rates should be regulated over a commercial solution favoured by Vodafone and Telecom.
The Talk plan offers pre-pay customers 200 minutes for $12, roughly 6c per minute, to Vodafone mobiles and landlines.
The company plans to launch several other plans over the next few months as competition between the country's three mobile carriers reaches fever pitch. The new data rates will be available to Vodafone's pre-pay, on account and corporate customers.
The 93 per cent reduction to Australia, $2 for every megabyte (MB) downloaded while roaming in that country, will be available from May 26 for three months.
Vodafone general manager of marketing Kursten Shalfoon said if the new rates increase the amount of usage in Australia, the company would further negotiate deals with its partners.
2degrees charges customers 50c per MB while in New Zealand but $30 per MB when roaming internationally. Telecom charges $8 per MB when roaming in Australia, and up to $30 for other countries.
Mr Shalfoon said Vodafone wanted to address "bill shock" by reducing data rates for its customers.
"No matter where you roam in the world [except Australia] data will cost $10 per MB to download. This is about 50 to 100 text only emails," she said.
"Any customer that roams will get these rates. We will judge what happens in Australia and if usage increases there will be more deals to come."
The Commerce Commission said last month it would take Vodafone's new Talk plan into account when advising Communications Minister Steven Joyce whether to regulate termination rates.
The commission previously recommended Mr Joyce accept Telecom and Vodafone's industry solution. Termination rates are the wholesale fees mobile phone companies charge each other for taking calls or texts from other networks.
Vodafone spokesman Paul Brislen said the Talk plan was designed to replace landlines and the uptake of customers had been drawn by this.
"The drop in the landline calling rate has been tremendous. People don't have to wait to get home [to use the landline]."
The commission is expected to come back with a decision in June.