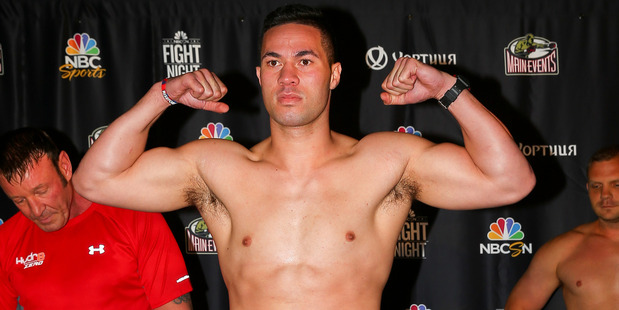 New Zealanders Joseph Parker and Robert Berridge have declared themselves extremely happy with their weights ahead of their fights here in Bethlehem tomorrow which is likely to be attended by special guest Larry Holmes.
Watch: Boxing: Fighting talk against Kiwi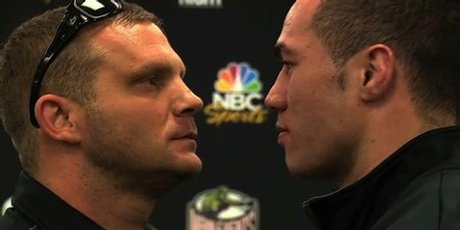 There was pressure on light heavyweight Berridge to go under 79kg and he weighed in today at 78.7kg. His opponent Vasily Lepikhin, who looks in very good physical shape with a developed upper body and thin legs, was right on the limit: 78.9kg.

Afterwards Berridge quickly drank a protein shake and said he was looking forward to having a burger and chips for dinner.
"I'm stoked," he said of his weight.

"I had a good stare down so now I just want to get the fight going."
Asked about the condition of his opponent, Berridge, who also looks in good shape, said: "It doesn't faze me, he's got sparrow legs on him so I'll hopefully bowl him over."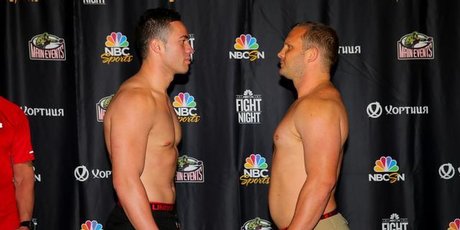 There wasn't as much at stake for heavyweight Parker, but there was a feeling his problems getting a visa and subsequent lack of sparring might have pushed his weight up.
However, he tipped the scales at 103.6kg, which is only slightly up from the 102kg he fought Brian Minto at. His opponent Keith Thompson weighed 99.8kg.
Trainer Kevin Barry said: "I thought we'd be close because we've just been maintaining and he's been watching what he eats ... but we haven't done the road work this week and I thought he might have gone up, so that's a very good weight for him.
"We thought maybe 104kg."
Barry, who said Parker would amuse himself in the video game arcade tomorrow as he counted down the hours to his fight, which starts at 12 noon NZT, revealed Holmes had promised to attend the event.
The former champion met Parker during the week and travelled the short distance to Bethlehem from his Easton home to have dinner with the 22-year-old and Barry last night.
"He was very warm towards us and the fact he brought his wife to meet us as well, that was really nice," Barry said.
"As soon as I sat down, the first thing he said was 'I went home and looked up Joe'. I said 'did you?', and he said 'he can really fight' and I said 'yes, yes he can'. He said 'he's got a really good jab', and I said 'I know'. For the guy who had the greatest jab in boxing to say that Joe has a good jab was the ultimate compliment."
Patrick McKendry travelled to the US with assistance from Duco Events.