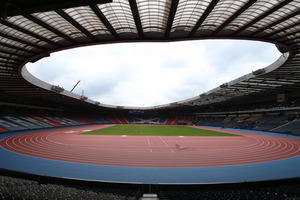 More than 50 people have now been affected by the suspected norovirus outbreak at the Commonwealth Games athletes village in Glasgow.
The virus, which causes vomiting and diarrhoea and usually lasts 24 hours, remains restricted to workers at the village, with no athletes or team officials taken ill so far.
Staff must be free of symptoms for 48 hours before they can return to work.
Precautions around the village and international zone - which is open to many accredited visitors, not just athletes - are in place with hand sanitizer, disinfectant wipes and rubber gloves evident.
A temporary toilet facility thought to be the source of the outbreak has been closed.