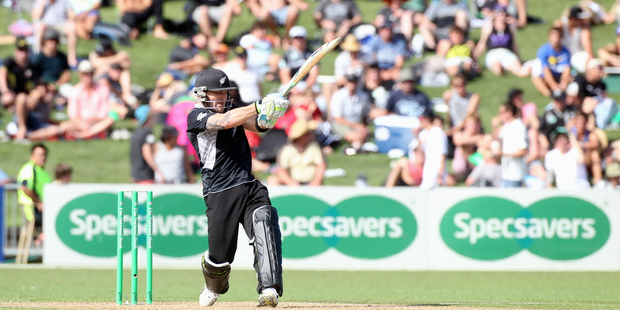 New Zealand will be back on familiar test territory when they tour England next year.
The itinerary for the tour, released yesterday, has New Zealand playing two tests at Lord's and Headingley, Leeds.
It will be New Zealand's 17th test at cricket's HQ, and hoping to improve a record which shows just one win - in 1999 - against seven losses and eight draws.
At Leeds, who have been a test host on three of the last four tours of England, New Zealand have managed one victory, five losses and a draw, which was in New Zealand's first appearance at the Yorkshire ground in 1949.
The five losses were all heavy - three by an innings, one by nine wickets and, last year, by 247 runs.
Even so, that's not New Zealand's least successful English test ground.
That is at Edgbaston, where New Zealand have been beaten on all four visits.
New Zealand have won four tests out of 52 in England, losing 29 and drawing 19.
Last year, they had a glorious chance to win a second test at Lord's, chasing 239 only to tumble for an ignominious 68. A few days later they were squashed at Leeds.
The schedule includes five ODIs and a T20 at Old Trafford.
Australia will make yet another Ashes tour which starts two days after New Zealand's tour ends. They have five tests, five ODIs and a T20.
NZ on tour
New Zealand tour schedule to England next year:
May 8-11: v Somerset, Taunton.
May 14-17: v Worcestershire, Worcester.
May 21-25: First test, Lord's.
May 29-June 2: Second test, Leeds.
June 6: v Leicestershire, Leicester.
June 9: First ODI, Edgbaston.
June 12: Second ODI, The Oval.
June 14: Third ODI, Southampton.
June 17: Fourth ODI, Nottingham.
June 20: Fifth ODI, Durham.
June 23: Only T20, Old Trafford.