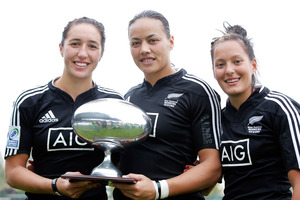 The New Zealand women's sevens team are the inaugural IRB world series champions.
A 14-5 victory in the quarter-finals over Spain in the Amsterdam tournament ensured they couldn't be caught in the overall standings.
They then added the icing on the cake with a 24-10 win over Russia in the semi's and a 33-24 victory over Canada to claim the tournament.