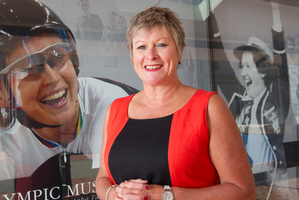 The NZ Olympic Committee is making a "prudent" move to shift from Wellington to Auckland.
It is to combine staff and resources in Auckland over the next eight months, with secretary-general Kereyn Smith moving north in June.
Smith says the move will facilitate better communication, stronger working relationships and more robust planning within the Olympic and Commonwealth sports community.
"With High Performance Sport New Zealand based in Auckland along with around 60 per cent of our member sports, the decision is prudent," she said. "We found those sports whose plans were developed early and were well-integrated with those of the New Zealand Olympic Committee performed better at London.
"The move to Auckland is one way we can facilitate this process."
The organisation is also set to strengthen resources with three new positions in athlete and sport-facing roles advertised this coming week.
"The demands of high performance sport continue to increase," said Smith. "We need to be able to deliver to sports and athletes when it counts and we need more people on board to achieve this."
The organisation will be based at Olympic House in Parnell, before moving to new, permanent premises next year. The Wellington office will close at the end of June.
The NZOC has operated from two sites since 2006 when the marketing and communications department moved from Wellington to Auckland.