Financial Markets Authority boss hails Julie Read's move to take on fraud-busting role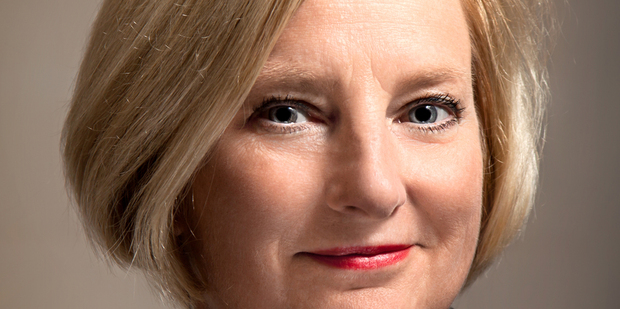 The incoming boss of the Serious Fraud Office has a "strong pedigree in criminal prosecutions" and is a great fit for the job, says her counterpart at the Financial Markets Authority.
Australian Julie Read will step into the top job at New Zealand's fraud watchdog in October for a term of three years, it was announced yesterday. Read, who is moving to New Zealand from Hobart, spent the past 10 years working at the Australian Securities and Investment Commission (ASIC), which is the corporate regulator across the Tasman.
Outgoing FMA chief executive Sean Hughes, who worked at ASIC with Read, was delighted at her appointment.
"I'm delighted New Zealand has been able to attract someone of the talent, calibre and promise that Julie has. I have every confidence she will do a good job," he said.
"Because she's got a strong pedigree in criminal prosecutions and, in particular, is used to working in a small environment like Tasmania, I think she's a great fit for the role."
Hobart-based lawyer Fabian Dixon, SC, said Read was an "excellent practitioner" and "very well regarded in Tasmanian legal circles".
Read replaces former SFO chief executive and director Adam Feeley, who left last year, and takes over from Simon McArley, who has been acting chief executive since then.
Although she held numerous executive roles at ASIC, Read's last role was overseeing the conduct of the regulator's litigation.
Before joining ASIC she was an assistant director at the Office of the Commonwealth Director of Public Prosecutions.
State Service Commissioner Iain Rennie, who announced the appointment, said Read would lead the "Serious Fraud Office to actively monitor, investigate and prosecute so that serious fraud and corruption does not go undetected or unpunished".
Read did not return calls yesterday.
Some sources expressed surprise at the appointment and said McArley had been expected to take over permanently.
One source familiar with the SFO's operations said he felt sorry for McArley, who is overseas and could not be reached for comment.
"I think there was a general consensus he was doing a solid job. He's got a lot of institutional experience and he knows the business landscape here well."