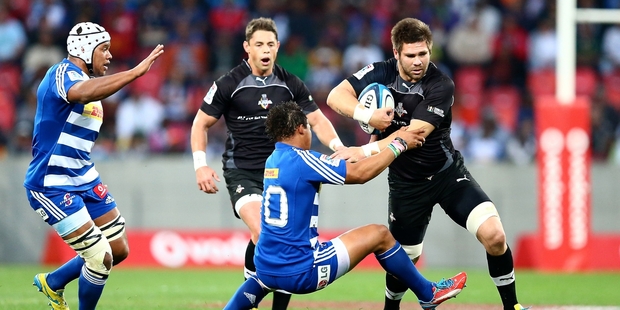 The conference format will be retained but adapted, Argentina are on board with a new side, the Southern Kings will most likely return and the June window may be pushed to July in a revamped Super Rugby competition.
Negotiations between the Sanzar partners about the format of Super Rugby in 2016 are in the final stages, with the big picture points all but agreed. These are:
*The conference format should form the basis of the new competition but the concept of home and away clashes against all domestic opponents needs to be changed.
*Argentina will be included and given a licence to run one team.
*The overwhelming preference is to try to shift June tests to July.
*Player welfare remains paramount and cannot be compromised by shifting start or end dates.
*South Africa will be given a sixth team.
*The finals series will remain over three as opposed to two weeks.
June has been set as the new deadline by which the three partner nations must have a Super Rugby proposal in front of broadcasters.
The current deal expires in 2015 and the need to have certainty about the future is pressing so all three nations can make forecasts about potential revenue, while the proposed format may also require new teams to be set up.
Talks have reached the stage where the detail needs to be nailed down on the specific structure of how the competition will work: as in, how many games will each team play?, will it be a true round robin? and will they persist with a guaranteed spot for each conference champion? The conferences will almost certainly have uneven numbers of teams given the inclusion of Argentina and a sixth South African side so finding a format that is not entirely arbitrary and can be squeezed into the timeframe is the priority between now and June.
The partners need to determine in which areas they are prepared to compromise. It is a complex jigsaw.
There is a maximum of 21 weeks available if the season starts in late February and ends in early August breaking for June tests as it currently does. There will only be 20 weeks if the June tests shift to July and that requires starting earlier in February, too.
New Zealand's position is roughly this: they want regular and meaningful engagement with South Africa; they would like to reduce the number of local derbies and they don't want the start dates to compromise the length of off-season.
The issue with the home and away domestic set-up is twofold: firstly, there is the mental and physical intensity of those games and secondly there was a growing concern that it devalued the games against the teams from the other conferences.
While the New Zealand Rugby Union also wants to cut the travel burden on its players and try to afford them less time away from home, the high performance team has successfully argued that regular exposure to South African sides and conditions is critical in developing emerging talent.
New Zealand's players would also prefer a true round robin: a cleaner format where they play all the other teams - but this would appear to be less of a priority.
"A true round-robin is easily understood," says Sanzar chief executive Greg Peters. "But there are numerous examples of other codes in Australasia and the US where the competitions are played under different structures and are hugely successful.
"The conferences are likely to be retained in some way, shape or form as the logical evolution of this competition rather than incrementally adding teams as has been done.
"There is a strong desire to include Argentina and they have been included in all the modelling we have done."
South Africa are understood to hold a largely similar view to New Zealand: their players are reticent to play each other on a home and away basis, while they also want a sixth side to be included.
New Zealand, having welcomed injections of private capital into four of their franchises, feel they could sustain a sixth team but are content with five. There is no rugby justification to merit a sixth Australian side.
The other component of the talks is the financial divvy up: how do the Sanzar partners split the broadcast proceeds?
In the last deal, South Africa struck a secret and highly lucrative contract with domestic broadcaster SuperSport for their in-bound tours and Currie Cup.
With that arrangement in place, South Africa were amenable to splitting the Sanzar component of their broadcast deal equally.
In the deal prior to that the money was split roughly along the lines of New Zealand taking a third, Australia about 30 per cent and South Africa the balance.
This negotiation is likely to see the three partners split the cash equally but with greater leeway and opportunity to sell online and European broadcast rights for in-bound tours and domestic provincial competitions separately.