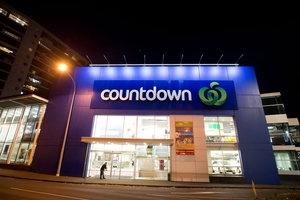 The Green Party has joined the chorus of voices calling for a compulsory code of conduct to ensure fair dealing between supermarkets and their suppliers.
Green Party food spokeswoman Mojo Mathers said today she had introduced a members bill that would establish an independent supermarkets adjudicator and a compulsory code of conduct for the industry.
"At the moment the two main supermarket chains have too much power and many suppliers are fearful of speaking out against unfair practices", she said.
The adjudicator would be tasked with working with the industry to develop a mandatory supermarket code of conduct and would have the power to investigate and resolve breaches of the code.
"My bill will help make the supermarket system transparent and fairer for both suppliers and consumers."
She said there was no need to wait for the outcome of a Commerce Commission inquiry into Progressive Enterprises.
"The Green Party is clear that both an independent supermarket adjudicator and compulsory code of conduct is needed," said Ms Mathers.
The Greens' move comes a day after Commerce Minister Craig Foss indicated a compulsory code of conduct, rather than a voluntary one as he has previously suggested, might be considered by the Government.
Competition watchdog the Commerce Commission is currently investigating supplier complaints of anti-competitive conduct by the Countdown chain and its owner Progressive Enterprises.
The investigation follows allegations made by Labour MP Shane Jones that Countdown was blackmailing suppliers into making retrospective payments to keep their products on supermarket shelves.
Yesterday, Mr Foss confirmed that following discussions with the Retailers Association which represents supermarkets and the Food and Grocery Council which represents suppliers, both organisations indicated they weren't interested in further discussing his proposal for a voluntary code of conduct before the commission reported back on its inquiry.
However, he would not dismiss the council's proposal for a compulsory code of conduct and indicated the Government would consider options when the commission's inquiry was completed.
"They made their point the other day which again is absolutely fine so we'll just wait and see."
Labour, which supports a compulsory code modelled on that in the UK, accused Mr Foss of a flip-flop after his idea of a voluntary code was rejected by the industry.