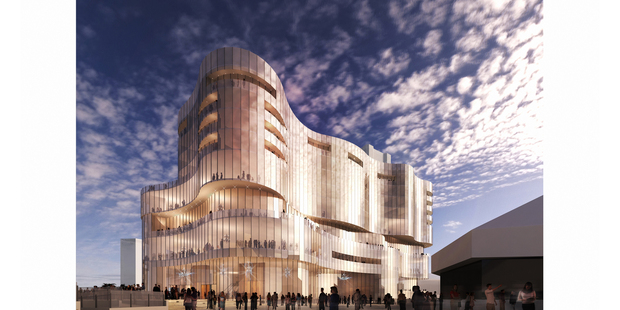 The South Australian Parliament has passed legislation yesterday to enable SkyCity Entertainment Group's A$300 million-plus expansion of its Adelaide operations.
Nigel Morrison, Auckland-based SkyCity chief executive, welcomed the move.
"This enabling legislation will allow SkyCity to conclude its agreement with the South Australian Government regarding the future regulatory, taxation and exclusivity framework facilitating the transformation of SkyCity's Adelaide Casino into a truly world-class integrated entertainment complex," he said.
The Statute Amendment (Gambling Reform) Act 2013 was passed to amend the Casino Act 1997. That provides the legislative changes necessary for SkyCity and the South Australian Government to execute a new Approved Licensing Agreement and Casino Duty Agreement on the terms previously agreed and announced on December 19.
The key terms included:
- A 20-year extension to the South Australian casino exclusivity for Adelaide Casino to 2035;
- Introduction of cashless gaming and "Ticket-in Ticket-out" gaming machine system;
- Lower gaming tax rates for VIP gaming;
- An increase in the number of gaming machines to 1500;
- An increase in the number of gaming tables to 200, where 15 tables may be substituted for 300 automated table game terminals.
SkyCity will invest over A$300 million to transform the Adelaide Casino and create the city's first 6-star boutique hotel.
It will also build celebrity and signature restaurants, VIP gaming experiences with Horizon international suites with adjoining private gaming salons.
The expansion is in Adelaide's new entertainment precinct on the banks of the River Torrens.
"Integrated entertainment complexes, with a comprehensive range of offerings including luxurious VIP facilities with outstanding dining experiences are vital to attracting high end Asian, particularly Chinese tourists. Our development will help South Australia attract a greater share of this lucrative and growing market. With Adelaide's outstanding wineries and leading international golf courses we are very confident that we will be able to package one of the best VIP experiences available in Australia," Morrison said.
"SkyCity's investment will create much-needed jobs and economic growth for South Australia and complement the redeveloped Adelaide Oval and the new and expanded Adelaide Convention Centre.
"We are pleased that the legislation has now been passed and that the casino reforms facilitating the redevelopment of the Adelaide Casino were strongly supported by both sides of Parliament. We now look forward to promptly finalising the ALA and CDA agreements with the Government and commencing this exciting redevelopment," he said.