A car has been left dangling in a tree just metres from the home of Building and Housing Minister Nick Smith after it was allegedly involved in a chase with police.
Smith posted pictures of the car's precarious predicament on his Facebook page, saying the car had earlier smashed through a safety barrier and taken out his letterbox.
Writing about the hair-raising incident, Smith said the "boy racer problem hit home last night".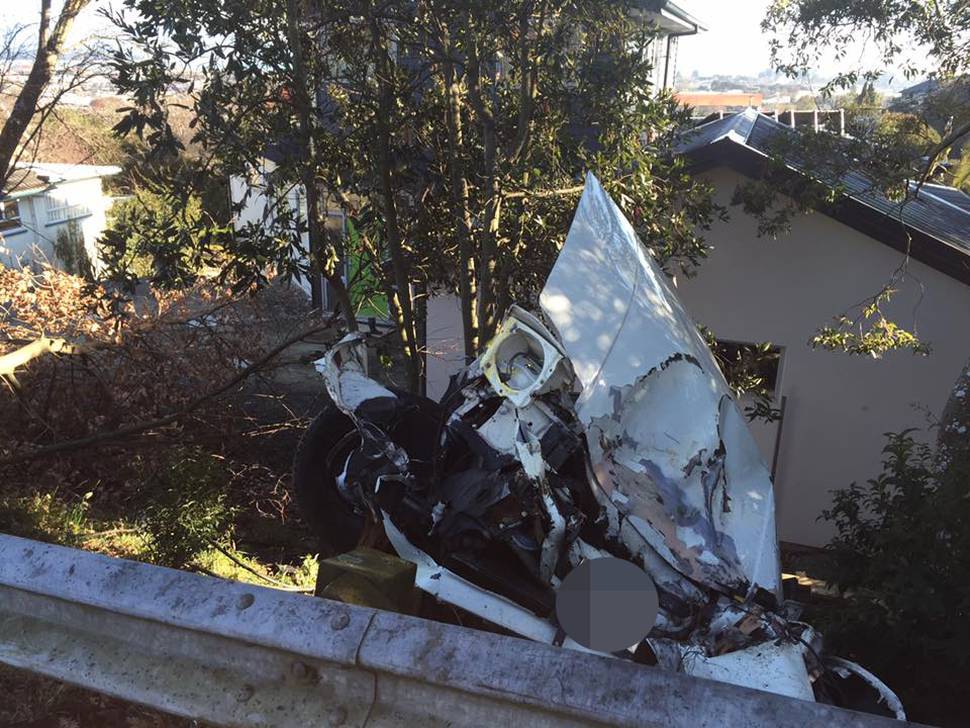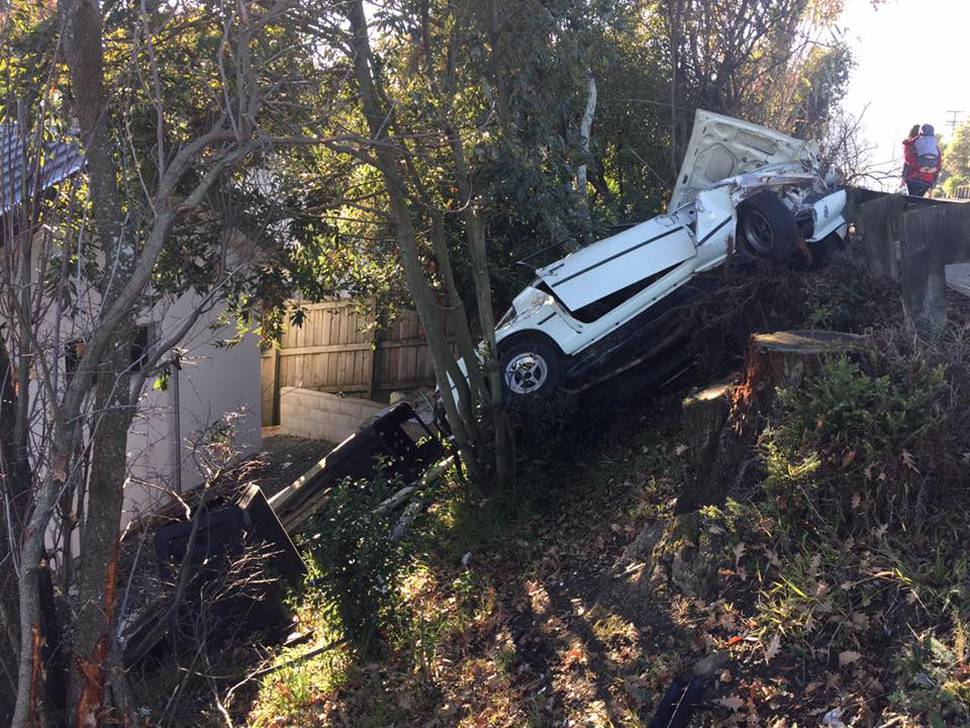 "Young hoon tracked by police [allegedly] doing 130 and through a red light in Stoke crashed into our fence at 1am taking out letter box, taking tree down and landing in another." [sic]
He alleged the driver was "drunk as a skunk".
However, somehow the man only suffered minor injuries and was put into an ambulance and sent to hospital.
"You cannot call this an accident - just boy racer madness," he wrote on his Facebook page.
He says he has spent today clearing downed trees which were blocking his garage.