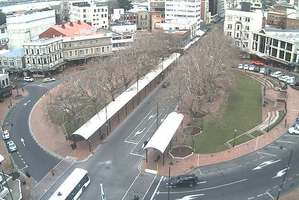 The Dunedin City Council's alleged Citifleet fraud may go "considerably further back" than first thought, with more cars -- and more missing money -- likely to be involved, it has been confirmed.
The revelation came from council chief executive Dr Sue Bidrose and Mayor Dave Cull, who both told the Otago Daily Times the alleged fraud appeared to pre-date 2003.
A Deloitte investigation had found 152 cars had been sold -- and more than $1.5 million in proceeds pocketed.
Dr Bidrose said the investigation could only easily examine computerised financial records as earlier paper records were more difficult -- and costly -- to trawl through.
However, evidence had emerged suggesting the alleged fraud pre-dated 2003, and had been going on "for a long time", she said.
"Everything would suggest to me it's been going on since before 2003, which is when our financial systems enabled us to start looking at it.
"People have worked hard, or somebody's worked hard, to cover it up," she said.
Asked how far back it might go, she said: "I don't know, but people are reporting odd behaviour prior to 2003. We simply can't quantify that."
Despite that, the council had decided to restrict Deloitte's investigation to examining only the last decade, to limit the extra cost borne by ratepayers, she said.
Going back further would not provide "a cost-effective return" for the council, she believed.
"It would cost us another $200,000 ... trying to resurrect old financial data, and there's no way of recouping any of that now.
"That's money we've chosen not to spend."
Mr Cull said he also understood the alleged fraud may be "originated considerably further back than 2003".
It was "unfortunate" the council would "probably never been in a position to be able to afford to delve back that far", he said.
Despite that, the revelation did not necessarily add to the sense of outrage, he said.
"It's all pretty outrageous," he said.
Former mayor Peter Chin, speaking last month, said he had not heard of any concerns about the buying or selling of council vehicles during his time on the council.