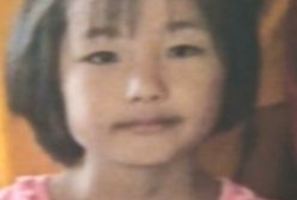 The parents of a 7-year-old Japanese girl attacked by a pack of dogs in Murupara are set to address media about their daughter's progress later this week.
Sakurako Uehara remains under sedation in a critical but stable condition in the intensive care unit at Middlemore Hospital following Monday's attack.
She was farewelling friends with her family at a semi-rural home when the attack occurred. They were due to fly back to Japan today before returning to New Zealand to live.
ACC has said she will receive cover for her medical costs, after the hospital initially said Sakurako did not qualify for state-funded care.
ACC spokeswoman Stephanie Melville said the organisation provided cover to all overseas visitors for injury-related needs incurred in New Zealand.
A media conference will be held at the hospital on Friday with Sakurako's parents and the lead plastic surgeon in attendance.
Medical staff are expected to to detail Sakurako's injuries reconstructive journey in the days, weeks and years ahead.
Sakurako was enrolled at Murapara's Maori immersion school Te Kura Kaupapa Motuhake o Tawhiuau and was expected to re-enrol for the 2015 year.
Principal Pem Bird said her family were in the process of gaining permanent residency and had bought property in Murupara.
Whakatane District Council dog control spokesman Graeme Lewer said the dogs had no record of having attacked in the past.
``Two of the dogs have also been desexed by their owners, they're all microchipped, all registered.''
A police investigation was underway, however a spokeswoman said it was too early to say whether the owners would face charges.
Local Government Minister Paula Bennett said she was considering whether dog control regulations needed to be improved.
Donations for Sakurako's family can be made via www.middlemorefoundation.org.nz or cheques can be sent to Middlemore Foundation for Health Innovation, Private Bag 93320, Otahuhu, Auckland 1640.
Payments can also be made into Middlemore Foundation for Health Innovation's bank account: ASB Hunters Plaza, 12-3113-0002022-00 using the reference `Japan'.
For a receipt email Sandra.Penny@middlemorefoundation.co.nz with payment details and your address.
- APNZ