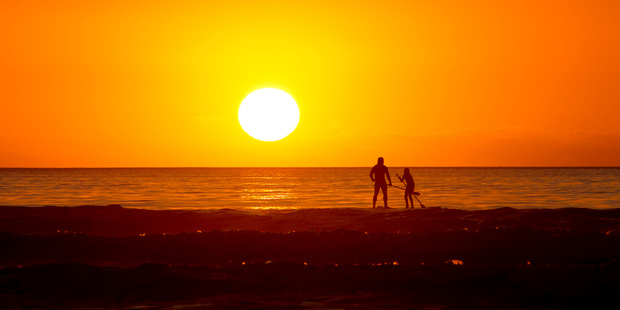 Relief should come today for Aucklanders who sweltered in soaring humidity yesterday with some areas nearing 100 per cent.
The tropical weather was brought on by a wet front moving up the country, which culminated in a heavy downpour and extreme humidity around lunch time.
Although there was cloud cover for much of the day, the temperatures still rose. Humidity levels were sitting at 72 per cent by 10.30am, peaking in the high 90 per cent range by lunchtime, WeatherWatch said.
"Some parts of Auckland got into the 90 per cent range, some of those would have been in the mid- to late-90s for a time," said WeatherWatch analyst Philip Duncan. "We had that torrential downpour around lunchtime which was the main culprit."
The front was set to have moved further north by today, bringing a much fresher start to the week.
"It should ease ... as a southwest front moves in. It will be a lot cooler and people will feel a little more refreshed when they wake up," Mr Duncan said.
He said some humidity was to be expected in Auckland today, but it would not be as extreme.
Meanwhile, the unsettled weather which has helped ring in the new year looks set to continue - blue skies today will be followed by more grey and damp, MetService forecast.
Meteorologist Liz Walsh said the wet front looming over Auckland yesterday was gradually weakening as it moved its way across the North Island.
Most of the South Island, apart from Fiordland and Southland, could also expect reasonably fine weather today until another front rolled over in the evening.
"That front will head up the North Island on Tuesday and then we're left with a disturbed south to southwest flow on Wednesday and Thursday, which means showers and passing cloud, particularly for Auckland."
Temperatures this week looked set to remain in the mid- to low-20s and next weekend was starting to look more settled.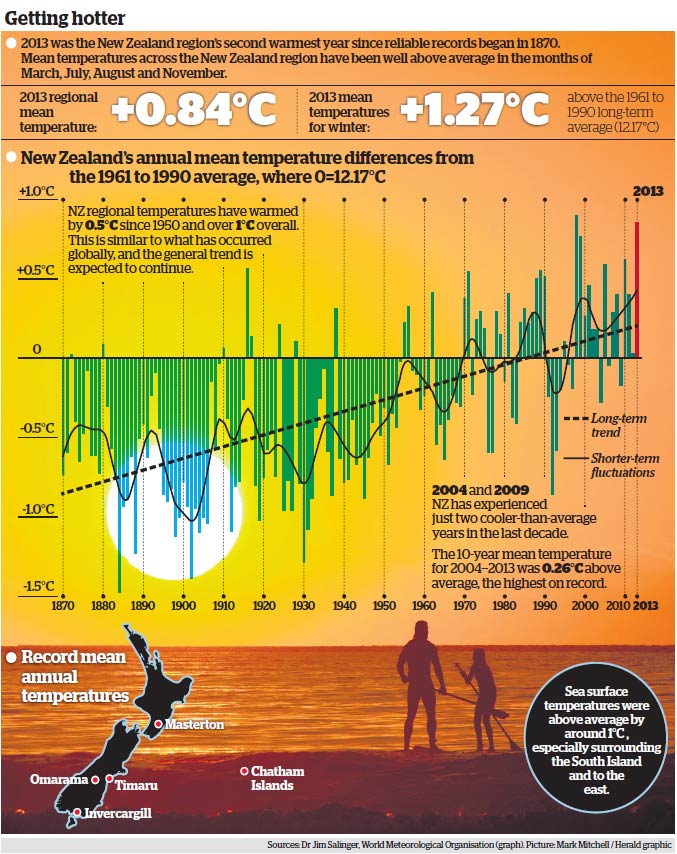 Auckland four-day forecast
Today: Sunny. Southwesterlies dying out, 23C high.
Tomorrow: Cloud increasing, evening showers. Northerlies, 26C.
Wednesday: Cloudy periods, chance of shower. Westerlies, 23C.
Thursday: Occasional showers, southwesterlies, 21C.
- APNZ