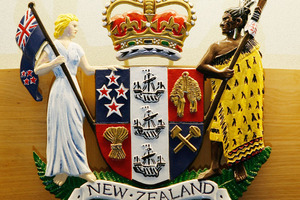 Former Maori Party candidate Timothy Aperahama Morrison has been found not guilty of manslaughter by an Auckland jury.
Mr Morrison, 46, was alleged to have killed 46-year-old Rob Harris, who collapsed outside the Salvation Army's Bridge Programme premises in Mt Eden on July 29 last year.
Mr Harris had been trying to break into the rehab centre, and the Crown claimed Mr Morrison pursued him and deliberately punched him in the head, causing him to fall backwards and knock his head on the sidewalk.
His lawyer, Lorraine Smith, argued that Mr Morrison had acted in self-defence because Mr Harris was acting violently and getting into his personal space.
She said Mr Morrison had merely pushed him with the palm of his hand, causing him to fall over.
A jury in the High Court at Auckland last week found him not guilty of manslaughter.
Mr Morrison had had been working the night shift as a security guard when he heard swearing, smashing glass and saw a damaged door about 2.30am.
The confrontation occurred a short distance away on Dominion Rd.
Mr Harris died in hospital nine days later.
- APNZ